Fourth of July Science for Family Fun
Take advantage of summer traditions to do hands-on with science with your kids!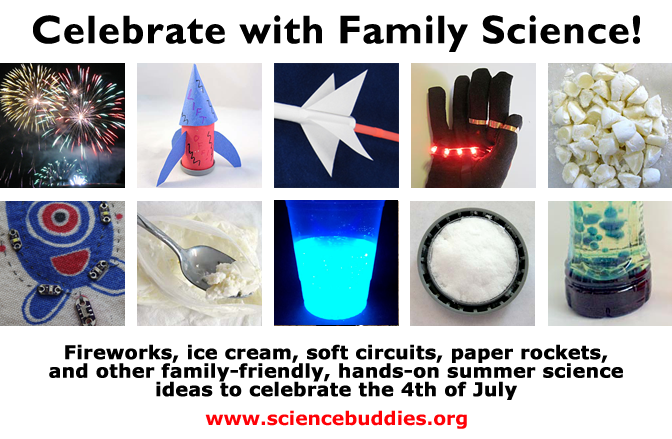 Celebrate with Family Science! Fireworks, ice cream, soft circuits, paper rockets, and other family-friendly, hands-on summer science ideas to celebrate the 4th of July. www.sciencebuddies.org
Nighttime fireworks displays are common in the U.S. as part of Fourth of July celebrations. Popular for people of all ages, these dazzling light shows are stunning displays of science. With family-friendly science activities from Science Buddies, you and your kids can talk about the science and even experiment at home to learn more about fireworks.
Family Science All Summer Long
From fireworks to lightning bugs and ice cream, summer offers a number of ways to do exciting hands-on science exploration with kids. Use our roundup of Fourth of July-inspired science projects to pick a fun activity that ties in with the holiday. These hands-on STEM activities are easy to do at home, touch on many different areas of science, and help extend science learning over the summer break!
For other fun summer science activities, see Get Ready for Summer Science.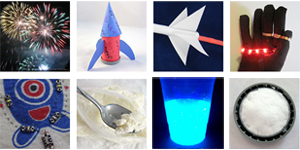 Categories:
You Might Also Enjoy These Related Posts:
Explore Our Science Videos
Build a Self-Driving Arduino Car
Colorful Melting Ice Ball Patterns - STEM Activity
Measure Static Electricity With An Electroscope!