Growing Science: Agriculture and Plant Projects
Projects that involve growing plants may involve extra time and planning. We have strategies to help students keep agriculture and plant science projects on track!

Plant-based Projects Take Time!
There are many exciting project ideas at Science Buddies for students interested in agriculture, plant, and food science. Whether students want to explore questions related to plant growth or strategies for crops and farmland, these hands-on science projects may required additional time and planning.
In our guest post on the American Farm Bureau Foundation for Agriculture site, we've provided strategies to help students stay on track and succeed with agriculture and plant science experiments from start to finish. See our Get Started on a "Growing" Science Project post for a helpful set of reminders for taking on a project that needs to be done over days, weeks, or months.
Pick a Plant Science or Agriculture Project
Students interested in plants, farming, agriculture, water conservation, and food sciences may enjoy projects like these:
To view related student science projects categorized by the amount of time required, see our post on the American Farm Bureau Foundation for America site. Click here to browse our full list of Plant Biology projects.
Thank you to the American Farm Bureau Foundation for Agriculture for inviting us to post!
Pin this collection: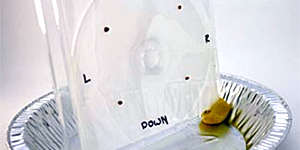 Categories:
You Might Also Enjoy These Related Posts:
Explore Our Science Videos
Make a Slushy! Yummy STEM Project
How to Make an Archimedes Screw - STEM Activity