Sale in the Science Buddies Store!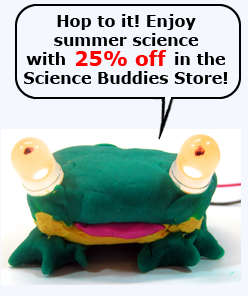 Are you looking for fun science projects to do this summer? Science kits from the Science Buddies Store bring all the specialty items you need to your door in one convenient box. Take 25% off in the Science Buddies Store now through July 15, 2015.
The time to bring science home has never been better!
Check out some of our top picks for summer science exploration:
And, don't miss this limited-time chance to save on the brand new Raspberry Pi Projects kit! With the kit in hand, students can do a series of eight guided activities from Science Buddies and then continue to use the kit materials to explore more with their Raspberry Pi and learn more about computer programming!
To take advantage of this limited-time discount, use coupon code SUMMER2015 during checkout.

* Discount applies to kit price only and is not applicable to shipping and handling or tax. Discount limited to stock on hand; no rain checks will be issued. The SUMMER2015 coupon is valid until 11:59PM PDT on July 15, 2015. The Science Buddies Store currently ships to the US and Canada only.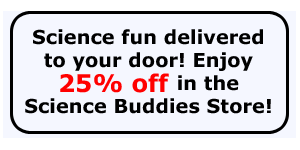 Categories:
You Might Also Enjoy These Related Posts:
Explore Our Science Videos
Aluminum Foil Boat Design - STEM Lesson Plan