Shhhh...Don't Tell Your Kids Camp is Good for Them!
By Kim Mullin
Children may feel like summer vacation is a distant dream, but July will be here before we know it.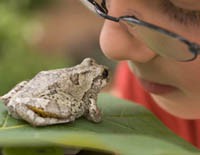 A summer science program can be the start of a lifelong interest and an enthusiasm about science that can continue into the school year.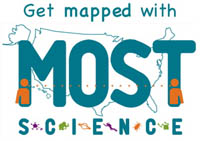 Science Program Leaders and Directors: The MOST-Science project needs your help! The nationwide research study is taking a comprehensive look at youth science opportunities that take place outside of school. Visit the MOST-Science website to learn more.
While lazy, carefree days can allow kids to relax and use their imagination, time spent at camp, especially a science-based camp or program, can expand their horizons in wonderful ways. Plus, they may have so much fun that they won't even realize they are learning.

Science Camp Can Be a Life-Changing Experience
The words "summer science camp" may conjure up visions of chemistry labs, but remember, science is everywhere around us. From oceanography to robotics, food science, and even roller coaster physics, summer science camp can take a child just about anywhere!
Depending on where you live, summer camp choices can be overwhelming: arts, academics, sports, or just plain ol' fun-in-the-sun. What should you and your child choose? To learn why time spent in a summer science program is a great idea, see What is a Science Camp and How to Choose, part of the Science Buddies Summer Science Camp Resource.
Also, don't miss our story about a teen whose passion for robotics started with hands-on fun at a summer camp when he was an elementary school student. Today, he's taking on even more exciting challenges—and helping inspire others! What might your child be inspired to do after a week at a science camp?

Finding the Right Camp for Your Child
To find a great science camp, talk with teachers and other parents. First-hand experience can be invaluable in knowing what a particular camp is really all about. Also be sure to check our online listings in the Find a Summer Science Camp section for camps and programs in your area. (Camp directors, you can submit your camp information to our directory by completing our Summer Science Camp listing form.)
Summer should be a time of fun, growth, and discovery for kids. Science camp can deliver it all in one package!

Categories:
You Might Also Enjoy These Related Posts:
Explore Our Science Videos
Model the Size of a Virus
Candy Chromatography: What Colors Are in Your Candy? | Science Project
Junkbots Lesson Plan Introduction