19 Science Activities for Mother's Day
Combine crafty ideas for Mother's Day with STEM for creative gifts moms will love. With a few simple materials, kids can do one of these science activities to make something thoughtful or unique to give mom or another special person.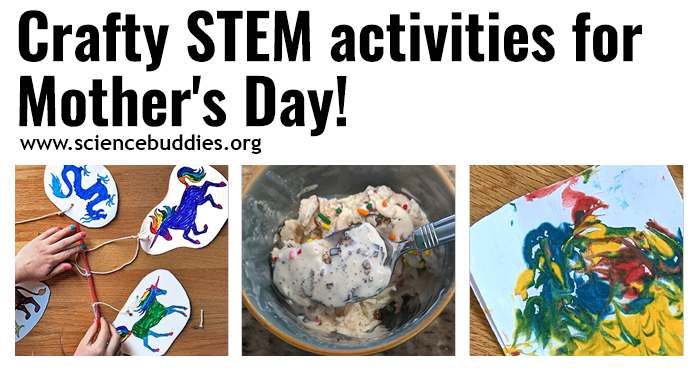 STEM Activities to Make or Do and Give!
Whether made surreptitiously at home or made in the classroom and set aside to take home, Mother's Day is often marked with "I made this" gifts for kids to proudly present to Mom or another special person. These homemade gifts may be simple, but they are special because of the thought behind them. When Mom doesn't have to do anything to organize, orchestrate, or facilitate the craft or treat making, even better! The activities below combine creativity, science, and engineering for STEM gifts kids can make in the classroom or at home with Mother's Day in mind.
Creative STEM Activities for Mom or Someone Special
Desserts, Tasty Treats, and Edible Gifts
Breakfast in bed, coffee from a local shop (if Mom is a coffee drinker), pastries, donuts, or just a day with no kitchen duties can be a much-appreciated and special gift. If you want to head to the kitchen to make treats for Mother's Day, these ideas are all simple to do but easy to customize and yield tasty results! Most of these ideas need to be made the day they will be eaten, so they take a bit of planning and buy-in from another adult (parent, grandparent, older sibling, etc.) who can help with buying ingredients, will be on hand during the making, and will handle clean-up. (We don't advise making Mom special treats for Mother's Day that result in a messy kitchen she needs to clean up!)
No matter what activity you choose, we hope you enjoy making something unique to celebrate someone special in your life.
Bookmark this Resource!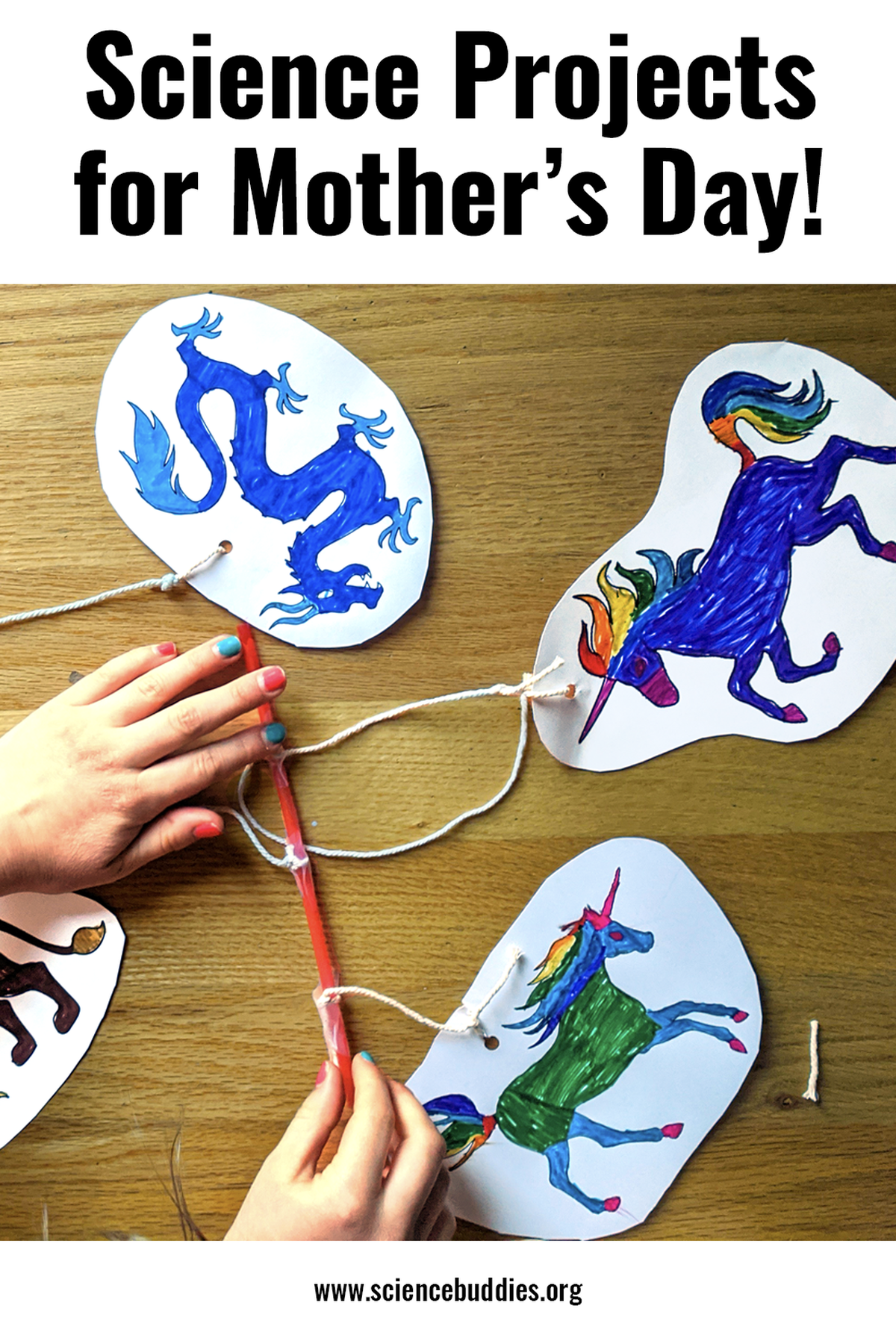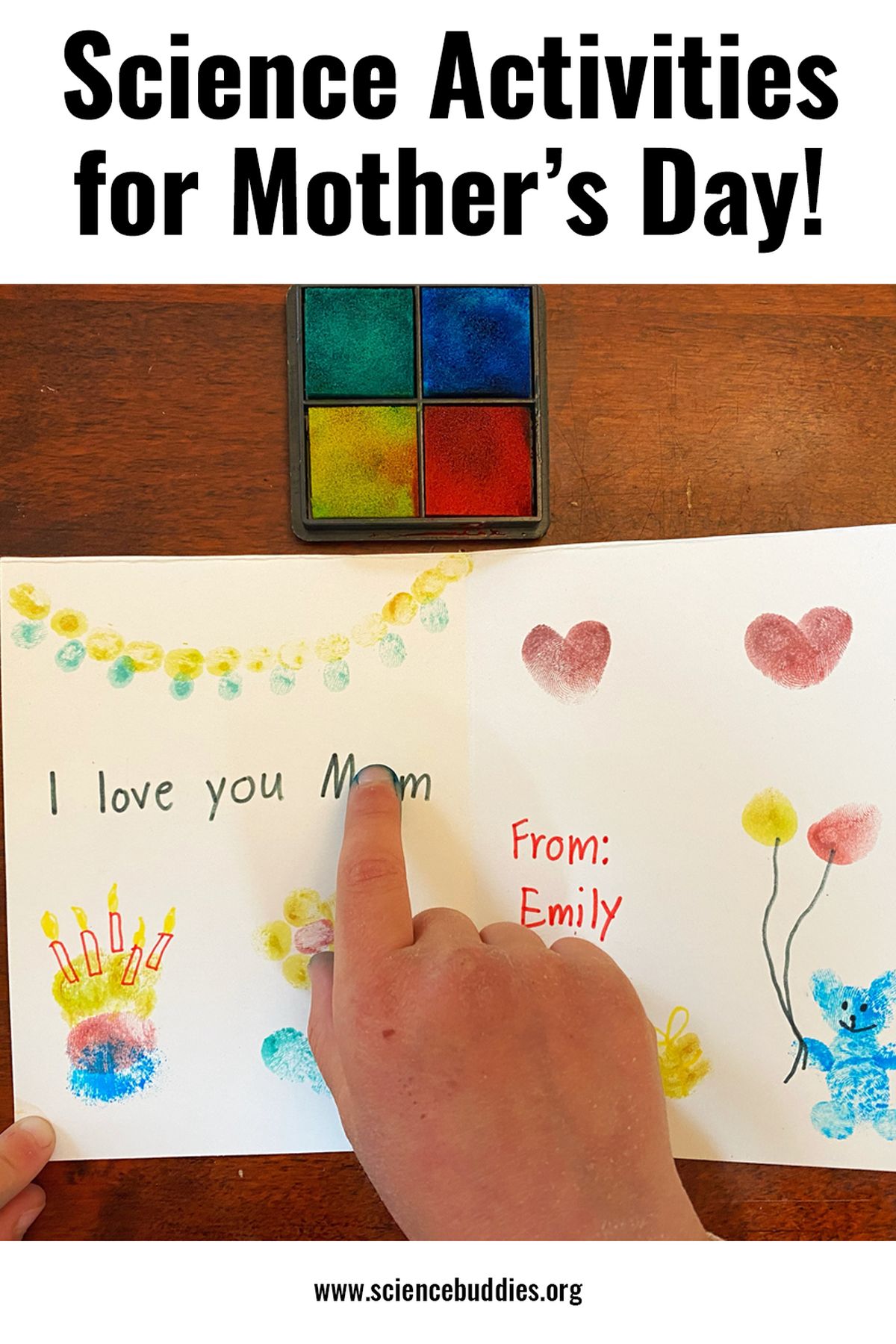 Making Science Fun
There are all kinds of holidays celebrated throughout the year, including pop culture-inspired days like Star Wars Day and Mario Day. With a little bit of planning and creative thinking, special days on the calendar can often be connected to science inquiry for unexpected classroom or family fun.
Bookmark the STEM Calendar to make connections in science class all year long!
Categories:
You Might Also Enjoy These Related Posts:
Explore Our Science Videos
Bending Plant Roots with Gravity Lesson Plan Introduction
Paper Rockets - STEM Activity
Cotton Ball Launcher - Fun STEM Activity