13 STEM Gifts You'll Feel Good About Giving
Inspire and support a love of STEM with science and engineering kits and books! These 13 STEM ideas make great gifts for hours of STEM fun, learning, and discovery. What will the kids in your life explore, make, create, and innovate?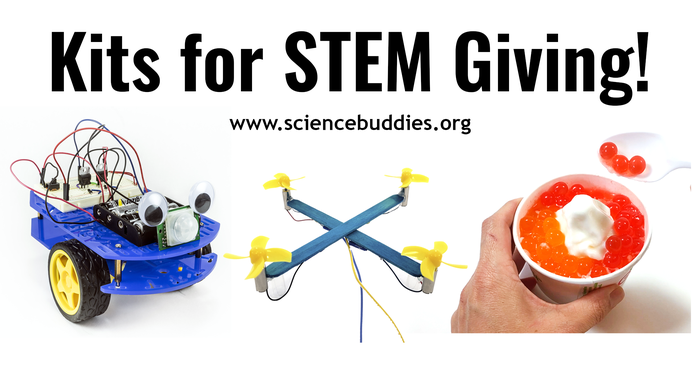 Are you already thinking about holiday gift ideas for the young people on your gift list? Science and engineering kits and books make great gifts at any time of the year. With quality STEM kits and books, kids of all ages can explore, invent, experiment, and make discoveries! While they are having fun with their projects, they might even discover a passion for an area of science that will launch them on a new STEM career path. Plus, they will be learning and building important 21st-century skills at the same time.
We know our STEM kits are great for independent school projects and science fairs, but many of these kits are also perfect for fun, at-home, curiosity-driven learning and exploration. Whether you are buying for your children, family, or friends, a gift of STEM is one you can feel good about. Plus, these kits encourage a bit of unplugging and a shift to hands-on exploration and creation.
13 Gift Ideas to Encourage a Love of STEM
The 13 STEM gift ideas highlighted below offer hours and hours of exciting science and engineering exploration, perfect for kids to do independently at home:
The BlueBot 4-in-1 Robotics Kit is one of our top picks for kids who like to build and for kids who are interested in programming. The BlueBot robot has a good-sized chassis and rugged wheels, and there are four core robot models kids can assemble using guided directions at Science Buddies. Perfect for intermediate robot builders, each of these robots has a different sensor-based behavior: Motion-Activated Guard Robot, Speedy Light-Tracking Robot, Zippy Line-following Robot, and Obstacle-Avoiding Robot.
The BlueBot kit offers room to grow, too! For advanced students looking to integrate computer programming with their robots, there are a number of additional BlueBot projects that help kids continue to develop their circuit-building skills as the learn to program BlueBots for specific behaviors. See 10 Robotics Projects with the BlueBot Kit to learn more about the range of BlueBot projects kids can do.
With the Mini Drone kit, kids can build their own popsicle stick drone and begin to explore the science of drone flight. After building the basic drone, additional parts can be added for a series of drone experiments, including ones that use Arduino programming. See Drone Science with a DIY Popsicle Stick Drone to learn more about this series of drone projects.
The Electronics Sensors kit features electronics components and sensors that can be used with more than 10 different science and engineering projects at Science Buddies. Outside of school, this kit provides lots of open-ended fun for kids interested in electronics. After exploring how sensors work with projects like Green Technology: Build an Electronic Soil Moisture Sensor to Conserve Water, Avoid the Shock of Shocks! Build Your Own Super-sensitive Electric Field Detector, and Is It Ripe Yet? Build a Circuit to Detect Ripe Produce, students can use what they learn to design and build their own sensor-based solutions for real-world use. The reindeer tree ornament shown below is an example of the kind of creative project kids can do using the kit and their own ingenuity. This reindeer was designed as a light-up water sensor for a tree!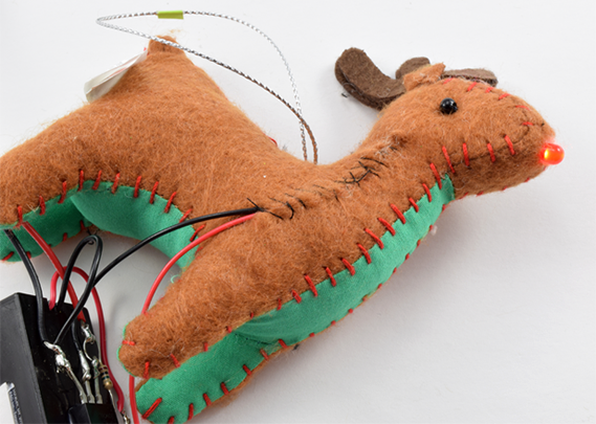 With the DIY Night-Light Kit, kids can design and build their own nightlight, including the circuit to turn the light on and off. Find directions and inspiration for thinking about how the housing can be customized in the Engineer an LED Night-Light project and Make a Night-Light activity. The nightlight circuit and kit can also be used for the Make an Awesome Paper Lantern activity.
The Bristlebot Robotics Kit is an introductory robotics kit that is perfect for kids ready to build their first robots. With this kit (and craft materials you provide), kids can build three different kinds of wiggling, wobbling robots. Step-by-step directions are available for the ArtBot, Brushbot, and Bristlebot robots. Or, kids can design and build their own unique Junkbot robots using recycled materials. (The kit contains electronics components to make four robots, two Bristlebots and two of the other robot styles.)
With the Electric Play Dough Kit, kids combine the fun of classic dough building with introductory circuits. Using homemade conductive and insulating dough, kids experiment to light up "squishy circuit" creations with colorful LEDs. Once kids master simple electric play dough circuits, they can move on to more challenging 3D structures like the frog shown below! Multiple resources at Science Buddies help students learn more about circuits using electric play dough. (See our winter-themed examples for extra inspiration!)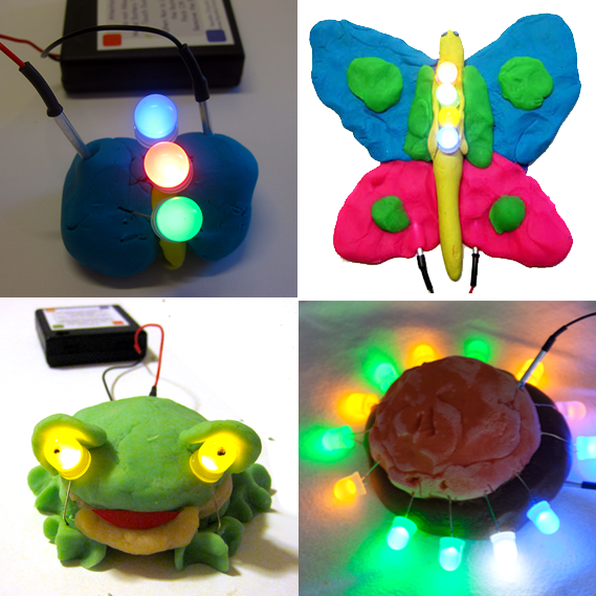 The Candy Chromatography Kit is excellent for a budding young chemist. With the materials needed to learn about and use paper chromatography, kids can experiment to see what color dyes or pigments make up the colors of hard-shell candies, markers, leaves, flowers, and more!
With the Crystal Radio Kit, kids build their own AM radio and then experiment to see how many stations they can pick up. This radio doesn't use a regular battery or plug, which makes the crystal radio a fascinating science project! After building the crystal radio, kids can decorate it to personalize it and make it their own. The crystal radio is something kids can continue to use for years!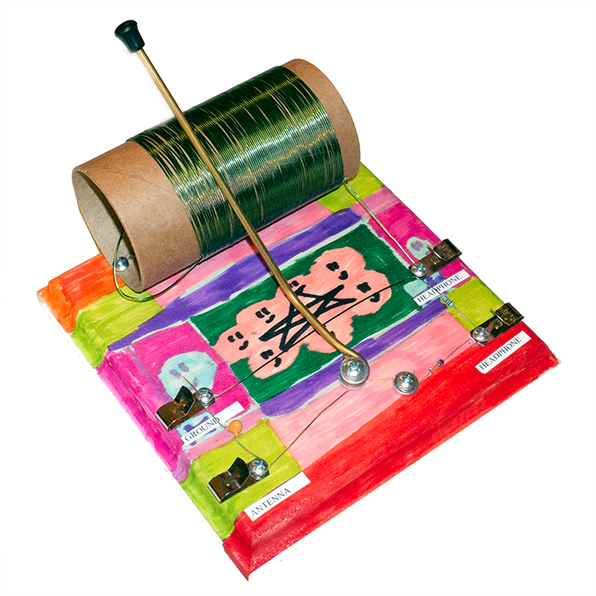 With the Spherification Kit, kids use molecular gastronomy to turn liquids into jiggly spheres that pop in the mouth. With this kit, kids can make their own custom-flavored juice balls (similar to popping boba) or yogurt ravioli for fun treats and be learning about food science and chemistry at the same time! Along the way to mastering the spherification of juice balls, kids will probably make some wiggly, stringy, juicy worms, too! That's part of the fun! (For a closer look at the steps involved in making juice balls with the Spherification Kit, see Boba Spherification: The Science of Juice-filled Caviar. See also the popping boba and reverse spherification videos.)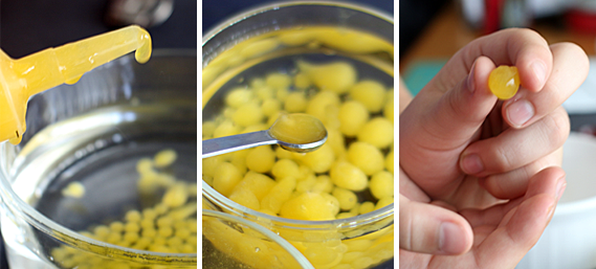 With the Gauss Rifle Kit, kids can experiment with magnets and magnetic fields as they use ball bearings and magnets to build a multi-stage Gauss rifle. (Note: this is not a weapon. The Gauss rifle is an experiment about magnetism and momentum.)
With the Bath Bomb Science Kit, kids can explore the science behind making fizzy bath bombs as they explore different recipe options to see how different ingredients and quantities change the fizz factor. The quest to make the fizziest bath bombs is on!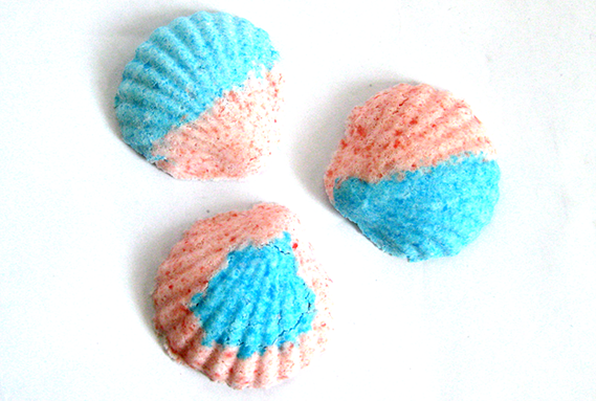 The Advanced Bristlebots Kit is perfect for kids who have already built simple robots, or for older kids who love following a set of build directions from start to finish. The Advanced Bristlebots kit has specialty parts to create either a light-tracking bristlebot or a solar-powered bristlebot. (After building one of these robots, kids can recycle the parts to build the other.)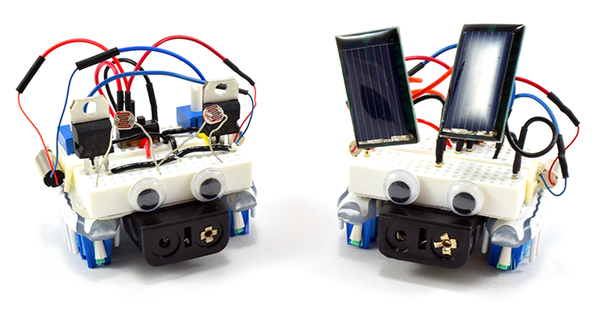 13. Science Buddies Hands-on STEM Books
You can't go wrong with a collection of fun STEM books filled with projects for hours of fun at home. Each book in our series of STEM books contains directions for simple science and engineering activities kids can do in a short amount of time and with readily-available materials. (These STEM titles make great gifts for classroom libraries, too!)
For additional suggestions for giving books with STEM themes or storylines, see this list.
All Science Buddies Kits are sold through our partner, Home Science Tools. The Science Buddies line of STEM books are available from Amazon.com.
Categories:
You Might Also Enjoy These Related Posts:
Explore Our Science Videos
How to Make Magnetic Slime
Write and Read Braille – STEM activity
Make a Whirlybird from Paper