5 Summer Science Picks for Independence Day!
Celebrate 4th of July or summer with hands-on science activities!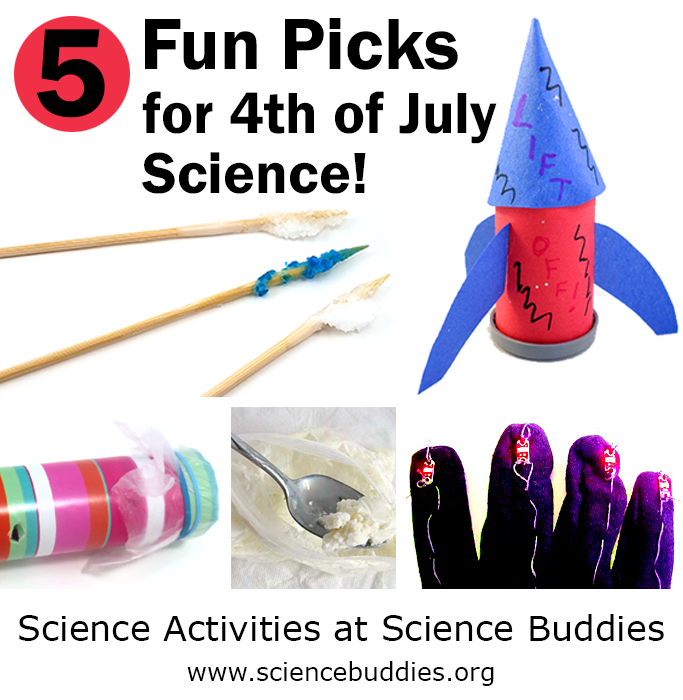 Five Fun Picks for 4th of July Science!
Independence Day celebrations often include colorful nighttime fireworks, noisy parades, and refreshing summer treats. Add a STEM twist to the your summer celebrations with one of these five hands-on science activities:
Fireworks Science
The Discover the Flaming Colors of Fireworks activity helps kids discover the chemistry behind colorful fireworks displays. Watch the video below to see the activity in action.
Share Your Science Buddies Story!
Have you used a science project, STEM activity, or Lesson Plan from Science Buddies in your class or program? We would love to hear your story! Email us at scibuddy@sciencebuddies.org and tell us how you use Science Buddies with students.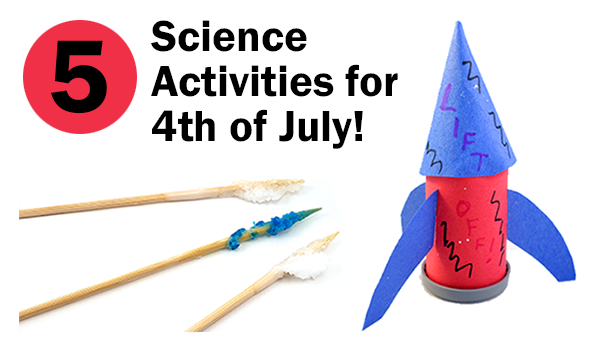 Categories:
You Might Also Enjoy These Related Posts:
Explore Our Science Videos
Popsicle Stick Paddle Boat
Valentine's Day Candy Delivery Robot
How Strong Is Your Hair? – STEM Activity