Weekly Science Project Idea/Home Science Activity Spotlight: Mixing Up Some Science Fun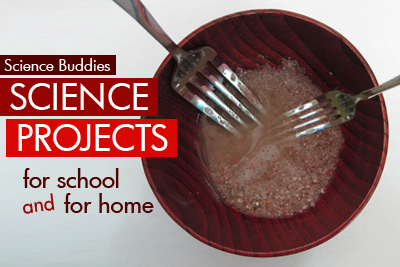 Are you looking for a school science project topic or a hands-on science activity to do on the weekend or with your family? Science Buddies' science projects come in all sizes!

In this week's spotlight: a hands-on kitchen science investigation. What happens when you mix sand and water and how does the resulting mixture compare to a mixture of cornstarch and water? Learn more about mixtures, solutions, and colloids in this pair of fun, tactile science projects:
Categories:
You Might Also Enjoy These Related Posts:
Explore Our Science Videos
Build A River Model – STEM Activity
How to Measure Light with Google's Science Journal App
Write Secret Messages With Invisible Ink!