World Cup Soccer Scores One for Science
From physics to statistics, science plays a big role in soccer. As the World Cup unfolds this summer, watch the games, cheer on your favorite teams, and see science in action!
By Kim Mullin
To make it into that final match, elite soccer players will leave everything on the field, giving their fans the chance to see awesome punts, exciting goals, and split-second reaction times. How can these players score from impossible angles? How do goalies block shots? Practice makes perfect, but scientific principles have something to do with it, too.

Making Connections
The following Science Buddies Project Ideas help students uncover and explore the science in soccer:
Science and Sports Go Hand-in-Hand
Sports science makes it easy to bring up scientific concepts in everyday life. Whether they are throwing, running, swimming, or kicking, asking the right questions can help kids see that science that isn't just for classrooms. Visit the Science Buddies Sports Science topic area to find more winning ideas!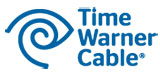 Categories:
You Might Also Enjoy These Related Posts:
Explore Our Science Videos
Build A Solar Updraft Tower!
Design and 3D Print a Snowflake