15+ Coding Activities for Beginners and Beyond
Planning an hour of code with students for Computer Science Education Week? Try these projects and activities to help students explore computer coding now and after!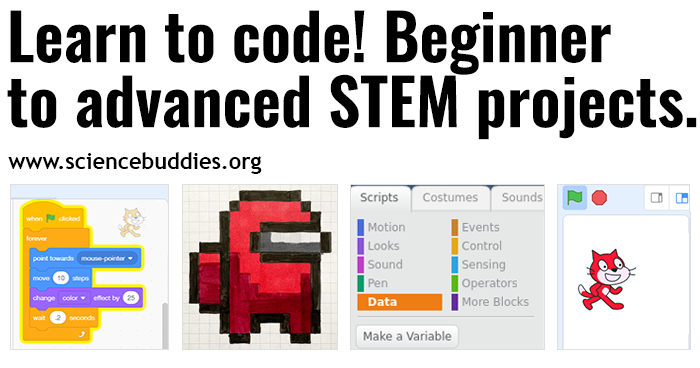 It's easy for students to get started learning about computer programming and video game and app design. Basic coding involves writing an algorithmic set of steps that tell a computer exactly what to do. No matter what language or programming environment will be used, learning to write effective instructions for a computer involves breaking things down into logical and orderly steps and understanding an if/then mentality that a computer uses to perform specific tasks based on certain criteria.
We've got suggestions below for more than 15 experiments kids can do to explore computer coding at all levels, including introductory options that don't even require a computer! Many of these activities are short and can work well for an hour of code. Many of these can also be easily adapted for remote and asynchronous learning.
Think Like a Computer — Coding Projects and Activities for Beginners
Projects and Activities for Intermediate Coders
Programming with Arduino — Physical Computing
With Arduino, students can explore programming and connect their programming with an unlimited range of robotics, electronics, and other circuit-building projects. The Introduction to Arduino lesson is designed to introduce students to physical computing (programming a microcontroller to interact with circuits).

The lesson is broken into seven activities (with videos!) that walk students through the basics of setting up the Arduino and interacting with circuit parts like LEDs, buttons, and resistors. The lesson can be used as an introduction to Arduino programming in preparation for more advanced Arduino projects or as a refresher. Students can also access tutorial videos in the How to Use an Arduino guide.

Get inspired! To get a sense of the kinds of projects students can do with Arduino, see the BlueBot robotics engineering project series. The 10 Robotics Projects with the BlueBot Kit collection highlights six projects that use Arduino to program BlueBot robots with specific behaviors.
Programming Projects — Intermediate to Advanced
The following projects help students continue to develop their programming skills and explore new elements of coding.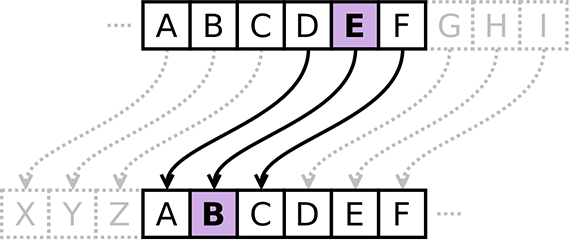 An Hour of Code
Computer Science Education Week is December 5-11, 2022. During #CSEdWeek, educators and families around the world encourage students to try coding, often with short, introductory "hour of code" activities that help students better understand what programming is all about. A simple activity or an hour of code might spark lasting interest!
See also:
Thematic Collections
Collections like this help educators find themed activities in a specific subject area or discover activities and lessons that meet a curriculum need. We hope these collections make it convenient for teachers to browse related lessons and activities. For other collections, see the Teaching Science Units and Thematic Collections lists. We encourage you to browse the complete STEM Activities for Kids and Lesson Plans areas, too. Filters are available to help you narrow your search.
Categories:
You Might Also Enjoy These Related Posts:
Explore Our Science Videos
Make a Miniature Water Cycle Model
Balloon Car: 2015 Engineering Challenge