Science Buddies Blog: May 2009 Archives

Box office sales over the weekend will tell the story, but the hype around Disney/Pixar's newest release, UP (opens May 29), has been "floating around" for months. For movie-goers of all ages, there's a certain level of enchantment to the idea of a man who ties enough balloons to his house to turn it into a giant balloon and sets off on a Helium-powered adventure. That's exactly what the 78-year-old retired balloon salesman at the heart of UPdoes. With thousands of balloons attached to his house, he heads for South America only to find his 8-year-old nemesis stowed away on board.
To take a look at what's going on behind the idea of a house being used at a balloon-powered aircraft on the big screen, check out these Science Buddies science fair project ideas:
How Does a Hovercraft Work? (Science Buddies' difficulty rating: 1)
In this experiment you will test if different volumes of air will cause a balloon powered hovercraft to travel for longer periods of time.
An Uplifting Project--The Buoyancy of Balloons (Science Buddies' difficulty rating: 6-7)
The objective of this physics science fair project is to measure how the buoyancy of helium-filled latex balloons changes over time.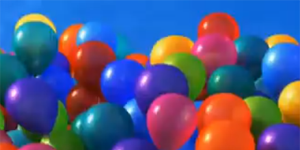 Categories:
---
| | | | |
| --- | --- | --- | --- |
| | | | May 27, 1937 marked the initial celebrations of the opening of the Golden Gate Bridge, a project that was started in January of 1933 and cost more than 35 million dollars. (Source: Wikipedia) |
A popular Magic School Bus episode involves making a bridge out of materials found in the bathroom in order to cross the bathtub, in which an alligator is lurking. DragonFly TV has on online episode called the "Bridge Building Club" which follows a middle-school team's efforts at designing and testing a balsa wood bridge.
Understanding bridge design and the structural principles involved starts young. Connected building blocks stacked vertically make a tower. But the same connected stack stretched side to side between two elevated objects creates a bridge. Getting started is easy. Making it structurally sound is more complicated. How wide can it be? Will it sag? Will it break apart? Can it bear weight?
For hands-on fun with bridges and an introduction to structural design, check out the following Science Buddies science fair project ideas:
---
Driving to my son's preschool this week, I spotted a bird on a wire as it lifted up into the air, wings fluttering, and then settled back down. Seeing the white patches in the outspread wings and knowing this was a bird I hadn't seen before, I pulled over to take a closer look with the binocular we keep in the car for precisely that... bird watching. When I rolled down my window, I was amazed by the amount of noise the bird was generating. We are familiar with the piercing call of the European Starlings, and we know the cat-like sound of the Red-Shoulder Hawks that frequent our back yard. Both the sharp single note and the trill of the White-Crowned Sparrow are ubiquitous in our area. This, however, was no ordinary bird song. Instead, after five or six repeats of a sound or call, the bird would lift back up into the air again, fluttering, and then return to the wire to make a new series of calls. Fascinated, we watched for a bit, uncertain whether the activity was typical or in response to something that had happened that morning. Over the next three days, however, the bird was there on the wire each morning when we rounded the corner on our way to school, and each morning we witnessed the same hustle of activity and cycling of bird sounds.
As it turns out, the behavior of mockingbirds made the news recently. Results of a University of Florida study suggest that Mockingbirds have the ability to recognize specific humans who "threaten" their nests after only sixty seconds of contact. While one mockingbird may look to us just like another, mockingbirds differentiate between humans. In response to humans they consider a threat or associate with a previous threat, they may fly around, issue warning calls, or even swoop down and graze heads.
The study provides fertile ground for hypothesizing about the survival of birds in urban societies.
With late spring and early summer months often being good for backyard birding, it's a good time of year for classes and students to keep nature journals, make notes and record observations on bird behavior, and even put the scientific method into play. Science Buddies has several science fair project ideas for those interested in birds.

---

Popular prime time TV like CSI (in all its variations) shows have imbued forensics labs with glamour and intrigue, but beyond the lights, camera, and action of the stories we see unfold on TV, the world of real-life forensics offers drama all its own. Advancements in forensics science in the last several years has transformed the way evidence is treated, evaluated, and taken into account during investigations.
As happened just this month with Paul House, there have been many trial verdicts reversed and people exonerated of crimes based on newly available methods of testing. House, who had been on death row for 22 years, was released this month and cleared of all charges. As reported by CNN, according to Peter Neufeld, co-director of The Innocence Project, in the last three years, "substantial additional DNA testing and further investigation" proved House's innocence.

Twenty years ago, DNA testing wasn't available. Today, it is often the turning point between proving guilt and innocence.
The following Science Buddies' Science Fair Project Ideas offer a look at what's involved and the chance to turn a local school lab into a forensics lab. Crank up a playlist of CSI theme songs, starting with the well-known "Who are You" by the Who, and bring on the intrigue.
---
AMD and the Learning Games Network have teamed up to run a cool contest for video gamers who can turn on a video camera and capture in digital frames the educational underpinnings of video gaming.
Sure, video games can be lots of fun, but with the contest, AMD and the Learning Games Network hope to underscore the ways in which connections are made, educational skills advanced and put into action, and learning continued... while playing.
With entries being accepted in both the "My 'Aha' Moment" and "My Dream Assignment" categories, contest sponsors are giving students a chance to "tell their stories and share their ideas on how education can and will change with digital games."
First place winners will receive HP Pavilion notebooks, powered by an AMD Turionâ"¢ X2 Ultra Dual-Core Mobile Processor ZM-84.
The contest is open to current US students 13 and older. Entries must be between 2 and 3 minutes in length. The deadline for entry is May 31, 2009. For complete contest details, rules, and regulations, please visit http://www.aha-moment.org.
---
Science Buddies continues to team up with science and tech companies to recognize and support innovative science and what can be created, observed, tested, and discovered with ordinary materials put to creative use in the name of science.
After viewing entries yesterday, Science Buddies' Sandra Slutz is at the California State Science Fair today with Northrop Grumman's Wen Phan to select winners of the Science Buddies Clever Scientist Awards from the over 1000 participants representing over 300 California schools.
Thanks to generous support from Symantec, all winners of the Clever Scientist Award at CSSF will receive a copy of Norton Internet Security.
---
The month of May is national "Bike to Work" month, and this week the League of American Bicyclists is encouraging people to leave their cars parked and get on a bike for the morning commute to work or to school!
The environmental and energy benefits of a pedal-powered commute are obvious, and you might save a few dollars when you puts your pedals to work instead of your engine. There is, of course, a bit of a trade-off in terms of speed. You'll need to allow a little extra time, depending on how far you need to go.
If you want to figure out a strategy for maximum speed (keeping safety in mind!), then you need to dig deep into gears and the impact of gear ratios on speed. There's a reason your bike has multiple gear and speed settings!
The Science Buddies science fair project "Jack and Jill Went Up a Hill and Came Biking Down After" helps uncover the relationship between gears and speed.

---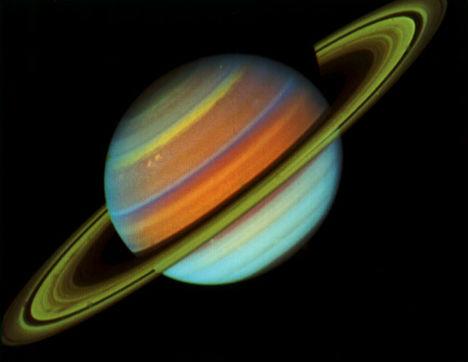 The May 11 successful launch of the space shuttle Atlantis marks NASA's fifth repair trip to the Hubble Space Telescope. This trip is listed as Atlantis's final servicing trip for Hubble, and slated repairs and upgrades include installation of the Cosmic Origins Spectrograph, which will enable observation of "light put out by extremely faint, far-away quasars and see how that light changes as it passes through the intervening gas between distant galaxies."
The Hubble's wide-field camera will also be replaced as part of this mission.
According to NASA, "the new Wide Field Camera 3 will allow Hubble to take large-scale, extremely clear and detailed pictures over a very wide range of colors. At ultraviolet and infrared wavelengths the WFC3 represents a dramatic improvement in capability over all previous Hubble cameras."
High-powered telescopes and cameras like the ones that are part of the Hubble Space Telescope have enabled images that allow more fine-tuned observation of things like the composition of the rings of Saturn.
The "What Makes the Rings of Saturn?" Science Buddies science fair project idea is geared toward K-1 students and classrooms and shows photos both from the Hubble and from Voyager 2. In what becomes a hands-on project that merges art and science, young scientists get to simulate the composition of Saturn's rings and evaluate the ways in which composition affects appearance.
---
This year, Seagate and Science Buddies teamed up to sponsor and award the Seagate-Science Buddies Clever Scientist Award at various science fairs. At each fair, the "Clever Scientist" award honored the two most innovative science fair projects which used low-cost experimental techniques to answer challenging scientific or engineering questions.
"Doing more with less is one of the classic measures of creativity," says Science Buddies founder and CEO Ken Hess.
The following projects were recently selected for the Clever Scientist Award at the Santa Cruz County Science Fair, the Colorado Science and Engineering Fair, and the Minnesota State Science and Engineering Fair:


Colored Light vs. Fog
Daniel Nugent
Summary: Daniel created a controlled fog generator which allowed him to study light absorption, specifically which color of light penetrates fog the best (e.g., fog lights for automobiles) but is, at the same time, tolerable for human eyesight.

Decomposing Energy
Max Keller
Summary: Max's green project explored the use of home compost to generate heat energy. Max designed a system that featured aeration from a home fan, ventilation with PVC pipe, controlled moisture content, and an embedded water reservoir to measure heat change over time.
Pop Goes the Hairstrand
Kathryn Wied
Summary: Kathryn systematically tested groups of hair with varying types of shampoos to determine if shampoo helps increase the strength of hair.

Parabolic Solar Desalination for the Developing World
Kelci Garcia
Summary: Tackling the shortage of drinking water in some developing coastal areas, Kelci developed a prototype of an 'E.T. (Energy Transfer) Dish' - "a parabolic mirror and steam generator with a heat exchanger." The E.T. Dish facilitates the condensation of steam and the production of fresh water.

Earthquake Experiments
Zachary Ajax Zinn
Summary: The project involved the homemade earthquake shake tables which allowed observation and evaluation of the ways in which both horizontal and vertical shake affects buildings which have different structural components.
Can Kites Go Low?
Evan LR Karow
Summary: Evan built a wind tunnel, modeled after expensive high tech tunnels, out of cardboard, a fan, a rheostat, and a voltage meter. With the tunnel, and the ability to control the speed of the fan, Evan quantitatively compared 8 different kite designs to see which type of kite was capable of achieving lift with the least amount of wind.



Winners received a Maxtor One Touch III, 200 GB drive from Seagate and the opportunity to publish their project on Science Buddies website.
"By rewarding the authors and publishing these original, low-cost projects, we give other students across the country something that they can build and improve upon," says Hess.
---
It's no secret that good hand washing is important in stemming the flow of germs and reducing the transmission of viruses and bacteria. My preschooler knows that the first thing he's supposed to do when he gets to school is wash his hands. That rule was adopted last year in response to a stomach virus that almost shut the school down at one point in the winter. Kids are particularly prone to touching things they shouldn't and putting fingers where they shouldn't, but all of us pick up and carry germs on our hands. A few years ago, Good Morning America tracked a group of college students during a regular day and discovered, maybe not surprisingly, that hand washing skills could use improvement. Even pressing fingers onto a couple of prepared agar plates and taking a look under a microscope might send you running for a bottle of hand sanitizer. So, what's the best way to wash hands to help protect yourself and others?
While you should wash your hands for at least twenty seconds and always after sneezing or blowing your nose, it's also important to keep in mind that it's harder to get germs off of some parts of the hands than others. The "Spread the Soap, Not the Germs" Science Buddies science fair project idea uses Glo Germ gel and an ultraviolet pen light to help students see the germs and detect areas of heaviest concentration. A little ultraviolet light can go a long way to exposing what they're carrying around and leaving behind on every book, doorknob, and cup they touch.
---