Best of STEM Resources in 2019
STEM education has never been more exciting and more fun than it was in 2019. Here's a look back at what was hot, popular, and most-used this year by K-12 teachers, students, and families.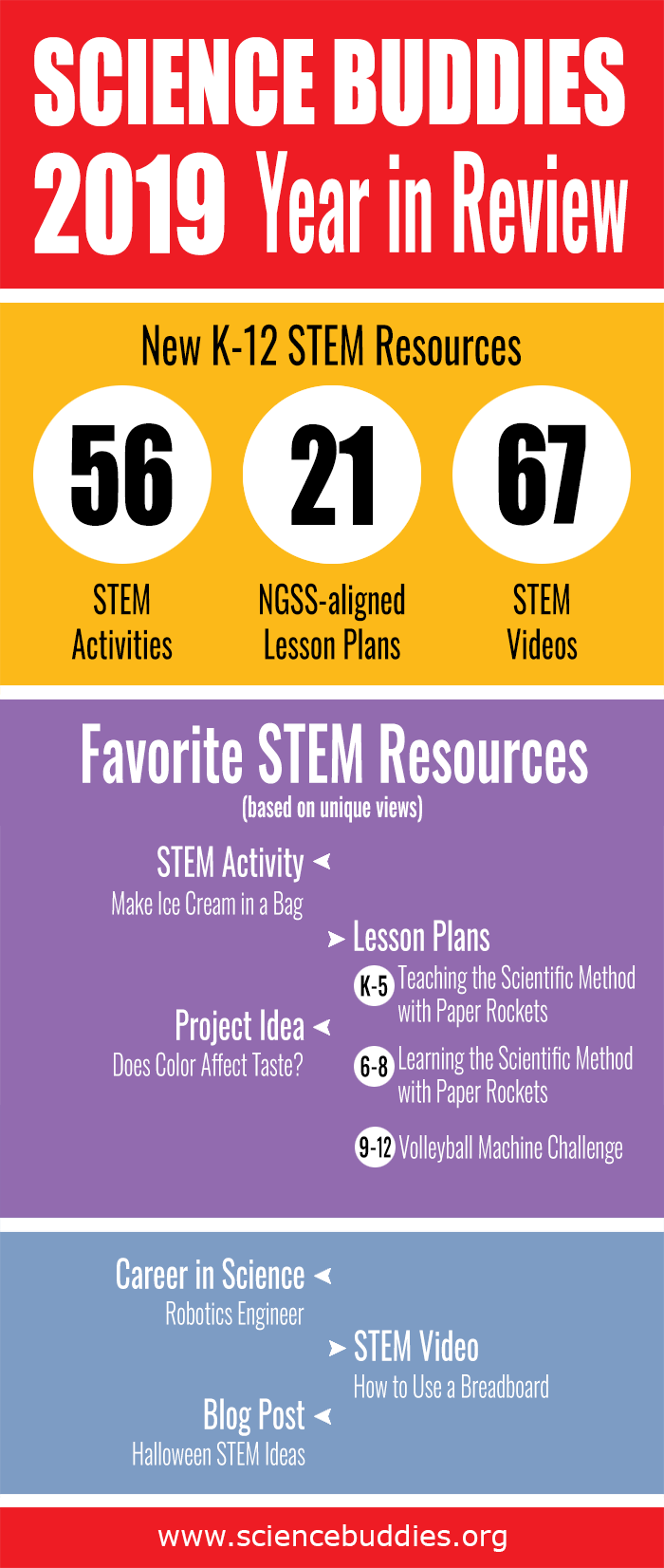 Thank you for being a part of Science Buddies in 2019! We are excited about STEM education in 2020!
P.S. Don't miss our special recap of educator success stories from 2019, A Look Back at 2019's STEM Teacher Successes.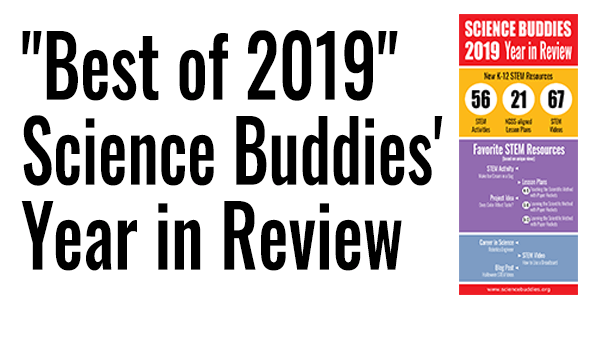 You Might Also Enjoy These Related Posts:
Explore Our Science Videos
Investigate Alien Genetics
Why Aren't All Medicines Pills?