Environmental Education STEM Project Roundup!
Science Buddies has great ideas for hands-on science projects and activities students can do to learn more about environmental science and sustainability.
There are many projects at Science Buddies that help guide students in independent exploration of environmental science topics and issues. The list below highlights 22 projects related to recycling, stewardship, conservation, sustainability, and environmental awareness from our library of more than 1,100 science projects for K-12 students. All of these projects can be excellent choices for exploration during National Environmental Education Week.
The following list of 22 hands-on projects represents a collection of exciting K-12 student science, technology, engineering, and math projects with an environmental science focus:
To view other related projects, see our complete Environmental Science and Environmental Engineering areas.
Pin this collection: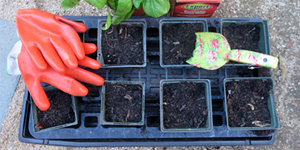 Categories:
You Might Also Enjoy These Related Posts:
Explore Our Science Videos
DIY Mini Drone Part 1: Build Your Drone
Build a Self-Driving Arduino Car