Fluor Engineering Water Flow Challenge
The annual K-12 Fluor Engineering Challenge asks students to get hands-on with everyday materials to brainstorm, design, and test their solution to the challenge. All valid submissions will be entered for a chance to win money for the student's school or organization. This year's challenge is a water flow challenge inspired by the ancient Banaue Rice Terraces.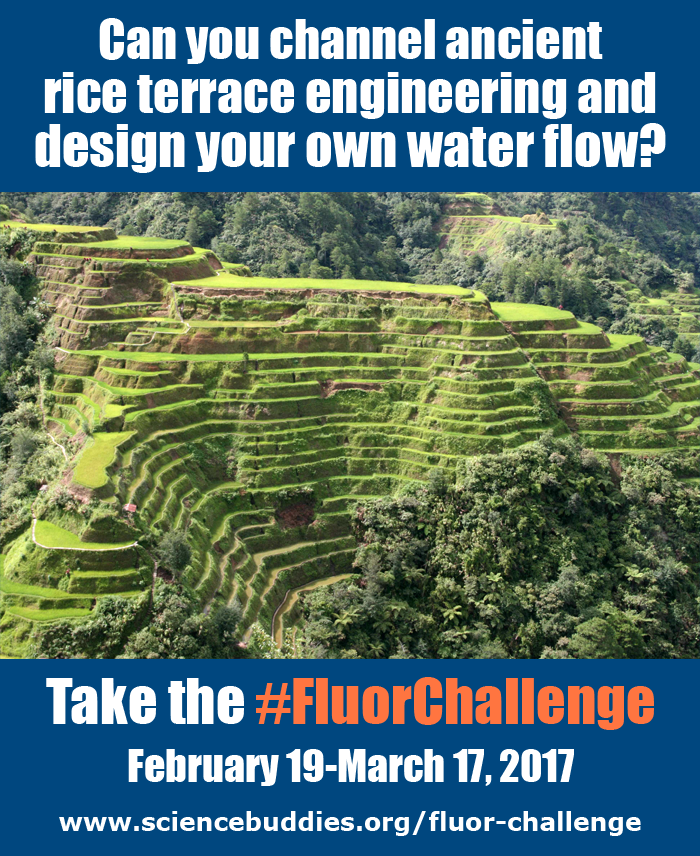 Can you channel ancient rice terrace engineering and design your own water flow? Take the #FluorChallenge, February 19 - March 17, 2017. www.sciencebuddies.org/fluor-challenge
Put the #FluorChallenge on Your Class Calendar!
The 2017 Fluor Engineering Challenge opens February 19, 2017. Students can submit entries through March 17, 2017. Every complete entry is a chance to win money for the student's school or organization in a random drawing.
Streamline the Fluor Challenge with Google Classroom
Google Classroom teachers can add the Fluor Challenge to Google Classroom using Science Buddies' Google Classroom Integration. Curious about how to use Google Classroom for this challenge? Try one of these options:
Assign the Fluor Challenge page as reading material so that students review the background information about the challenge.
Assign the Follow the Flow project as reading material. Have students write a summary in Google Classroom of the challenge or answer specific questions related to the project.
Assign the Fluor Challenge overview video. Have students watch the video and submit a written response in Google Classroom.
Why use Google Classroom Integration? By assigning the materials directly from Science Buddies, you will be able to easily tell which students have completed the assignment in Google Classroom.
For more information about using Science Buddies with Google Classroom, see our Digital Classroom series and the Google Classroom Integration page.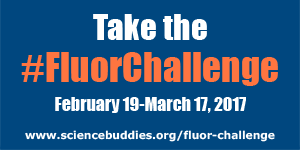 Categories:
You Might Also Enjoy These Related Posts:
Explore Our Science Videos
Video: How to Balance Anything
How To Build a Rube Goldberg Machine
Paper Ball Run: 2022 Engineering Challenge