Fruit and Gelatin Science: Weekly Science Project Idea and Home Science Activity Spotlight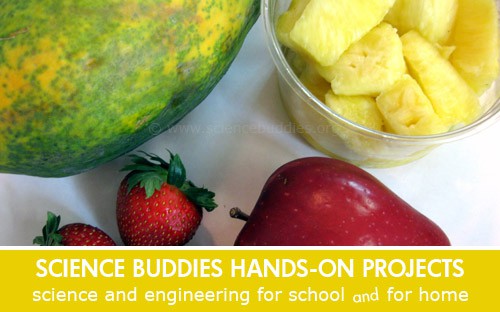 In this week's spotlight:
a pair of science projects from the kitchen. Is a gelatin-based fruit salad in your recipe book of family favorites? What fruit do you add? Will
any
fruit work? Put it to the test with this week's hands-on science exploration and investigate what the enzymes in certain fruits have to do with whether or not a gelatin will solidify properly when a fruit is added.
Categories:
You Might Also Enjoy These Related Posts:
Explore Our Science Videos
How can air pressure prevent leaks?
Build A River Model – STEM Activity
DIY Mini Drone Part 5: Analog Joystick Control