Ocean Currents: Weekly Science Activity
In this week's spotlight:
an
ocean sciences
activity that helps families better visualize how ocean currents move. What does temperature have to do with the speed and direction of ocean currents? Make your own mini ocean model and find out!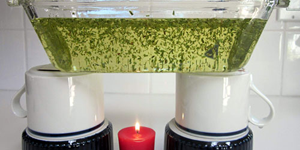 Categories:
You Might Also Enjoy These Related Posts:
Explore Our Science Videos
Solve A Mirror Maze Reflection Challenge!
Model How Herd Immunity Works
Slow Motion Craters - STEM Activity