Soil Science: Weekly Science Project Idea and Home Science Activity Spotlight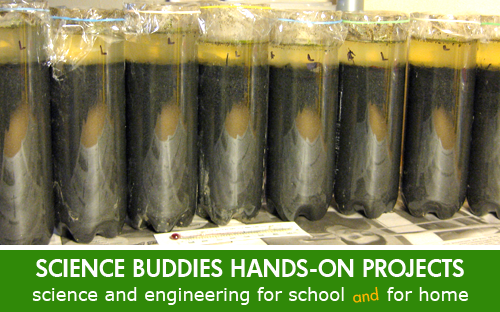 In this week's spotlight: a pair of environmental science and geology projects that let families and students investigate a biogeochemical cycle, a kind of reuse and recycling process that helps support an ecosystem. In either the independent science project or the family science version, students create and cultivate a miniature biosphere, called a Winogradsky column, to explore the relationship between available nutrients and the microorganisms that grow in a sample of soil.
Categories:
You Might Also Enjoy These Related Posts:
Explore Our Science Videos
See Germs! Hand Washing Science Experiment
Strawberry DNA Extraction
Racing Drones: Does Practice Make you Faster?