M&M Math: Weekly Science Project Idea/Home Science Activity Spotlight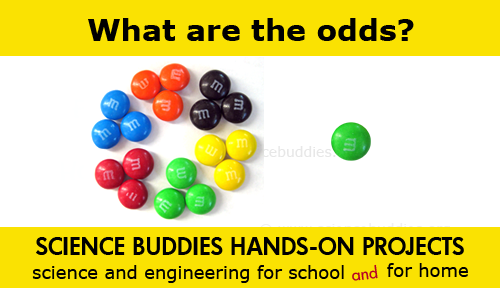 In this week's spotlight:
a pair of projects that put statistics in the palm of your hands. In these hands-on
math
projects and activities, students investigate to find out how often each color of M&M appears in a bag or group of bags.
Have a guess as to which color appears most often?
Put your guess to the test!
What is the likelihood of pulling a yellow M&M from a brand new bag?
After this activity, your student will be able to give you the odds—with some statistics to back them up!

Tip: These math-based activities can make for great summer break fun! Extend the exploration with other kinds of candies or compare data from small samples and larger samples. Just be sure no one eats the samples before the counting is done!

Categories:
You Might Also Enjoy These Related Posts:
Explore Our Science Videos
Gingerbread House STEM Challenge
Slow Motion Craters - STEM Activity
The First Cartoon: Make Your Own Thaumatrope!