Mummification Science: Weekly Science Project Idea/Home Science Activity Spotlight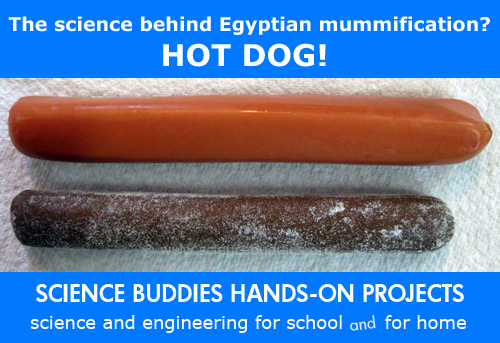 In this week's spotlight:
a pair of projects that bring the science behind Egyptian mummification into the kitchen or classroom. In these hands-on
human biology
projects and activities, students (and families!) simulate the process of mummification with a hot dog and baking soda. What does a mummified hot dog look like after seven days? After fourteen? Better yet, how does it smell! Experiment to find out what's really going on when something is mummified.
Categories:
You Might Also Enjoy These Related Posts:
Explore Our Science Videos
Iteration in the Engineering Design Process
Make 3D Printed Optical Illusions