Weekly Science Project Idea/Home Science Activity Spotlight: Shake Up Some Butter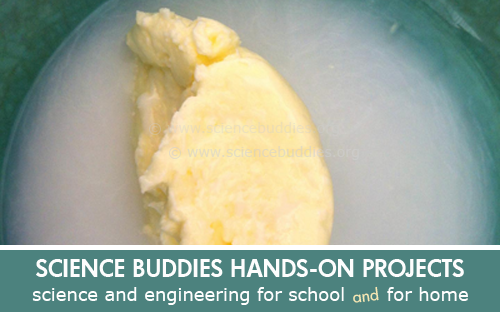 In this week's spotlight: a pair of projects that investigate the science of butter-making, a process you might even call butter-shaking! In these hands-on food science projects and activities, students make their own butter and investigate to find out what role (if any) temperature plays in the process. You and your family can shake up some butter to use with tomorrow's breakfast, but will you have better luck using cold or room-temperature cream? Get shaking to find out!
Categories:
You Might Also Enjoy These Related Posts:
Explore Our Science Videos
Volleyball Machine: 2019 Engineering Challenge
Can you solve this air pressure puzzle?