Weekly Science Project Idea/Home Science Activity Spotlight: Cabbage Clones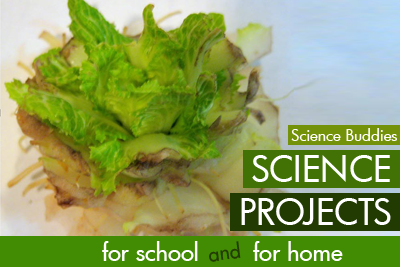 Are you looking for a school science project topic or a hands-on science activity to do on the weekend or with your family? Science Buddies' science projects come in all sizes!

In this week's spotlight: a pair of green-thumb projects straight from the pages of science fiction! Growing a cabbage plant from a piece of cabbage is a great way to explore one kind of plant reproduction and the process of plant cloning. But what piece of the plant do you use? Explore plant cloning in our updated plant biology project and in the family-friendly activity at Scientific American's Bring Science Home.
Categories:
You Might Also Enjoy These Related Posts:
Explore Our Science Videos
How Do Viruses React To Soap?
How Far Will It Fly? Explore Drag with Paper Airplanes
Solar Panel Angle for the Junior Solar Sprint