Weekly Science Project Idea/Home Science Activity Spotlight: Paper Airplanes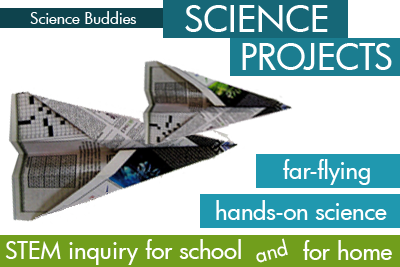 Are you looking for a school science project topic or a hands-on science activity to do on the weekend or with your family? Science Buddies' science projects come in all sizes!

In this week's spotlight: a pair of paper airplane science projects that turn ordinary paper airplane folding and flying into a fun hands-on science activity. Explore the effect of drag on flight in our updated aerodynamics project and in the family-friendly activity at Scientific American's Bring Science Home.
Categories:
You Might Also Enjoy These Related Posts:
Explore Our Science Videos
How to Make Magnetic Slime
Write and Read Braille – STEM activity
Make a Whirlybird from Paper