A 'Big Blue Live' Look at Marine Life
In a three-part television series from PBS and BBC, viewers tune in to an amazing ecosystem off the coast of Northern California where all kinds of migrating animals stop to feed and refuel. Students and classes can explore environmental issues, marine life, the science of habitats and migration, and other related science questions with hands-on STEM education projects.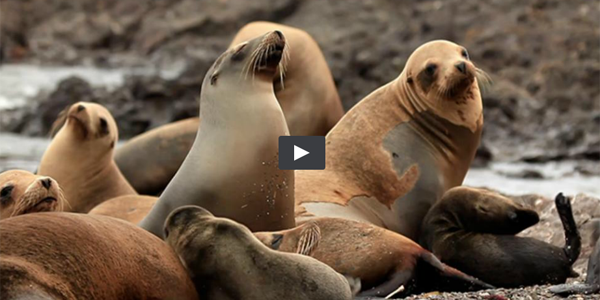 Sea otters and whales and ecosystems, oh my! Thousands of viewers tuned in over the last two nights for the first two episodes of PBS' three-night series "Big Blue Live." Fans of reality TV shows like "Big Brother" got a taste of something completely different with the live nature show. The program, in partnership with BBC and the Monterey Bay Aquarium, aims to showcase the diverse population of marine animals currently resting, feeding, living, or passing through the Monterey Bay National Marine Sanctuary, some of which were in recent years on endangered species lists, and raise awareness about environmental and conservation issues. The series, hosted by scientist Dr. M. Sanjayan and scientific journalist Liz Bonnin, gives viewers a look at the beauty of an ecosystem in action specifically at a time of year when the migratory paths of multiple species converge off the coast of Northern California.
The Monterey Bay National Marine Sanctuary, which runs 276 miles along the coast and covers 4,601 square nautical miles of ocean, is home at times of the year to 34 species of marine mammals, more than 180 species of seabirds and shorebirds, more than 500 species of fish, and more than 450 species of marine algae. A few varieties of turtles and more than thirty types of invertebrates round out the mix of marine life that, at times, takes up residence or passes through the marine sanctuary.
As with any live TV broadcast, even producers and hosts couldn't be sure what might happen or what might swim into view during one of the broadcasts, but viewers tuned in to find out. Creatures that might show up on camera during "Big Blue Live" filming include Blue whales, Elephant seals, Risso's dolphins, California sea lions, Humpback whales, Laysan albatross, Brown pelicans, Southern sea otters, White sharks, and more. Tonight, September 2, is the final episode of the three-night series. Viewers can watch live on the PBS site, and the first two episodes are available for online viewing. (Previous BBC "Big Blue Live" episodes are available on the BBC site.)
Social media during the PBS "Big Blue Live" television blitz has churned out more than 80,000 posts, with viewers commenting about the show, sharing related marine science material, and otherwise coming together in support of marine life science, conservation, and stewardship. Join in or follow along with the #BigBlueLive hashtag and the official BBC Big Blue Live Twitter stream.

Student Science Connections
Students interested in learning more about science related to marine life and to environmental questions, issues, and topics showcased in "Big Blue Live" may enjoy exploring science fair projects like these:
A Career in Marine Science
Students interested in science, conservation, research, and exploration related to "Big Blue Live" may wish to learn more about these science, technology, engineering, and math (STEM) career paths: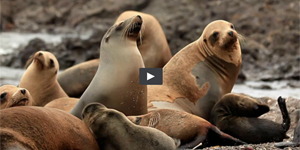 Categories:
You Might Also Enjoy These Related Posts:
Explore Our Science Videos
Build a Water Sprinkler Toy
3D Printing with Sand and Glue (no 3D printer required!)
Line-Tracking Robot: BlueBot Project #3