April 1 Science: April Fools' Day Inspiration
Finding the fun in April Fools' Day gags and pranks—and the science connections to capitalize on the fun!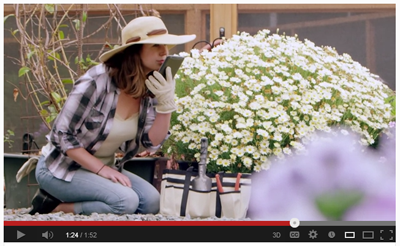 It is April 1, and April 1 means April Fools' Day jokes and pranks from trickster friends and even companies. YouTube is coming to an end (and all the videos being deleted)? Did you hear about Google Nose Beta ("the new scentsation in search")? Twitter is apparently doing away with vowels, unless you pay for them. Maybe you spotted MAKE's headline about creating oranges from a 3D printer? Clever! (See the full write-up for some other smart April Fools'-inspired fictitious headlines.) Even the WeAreTeachers site got in on the April 1 fun with their write-up on the Standardized Multi-Systemic Technologically-Sound Fully-Differentiated Standard Central Academic School Standards, better known as the SMSTSFDSCASS. And the Elmer's Teachers Club shared a link to this video of a science teacher pranking his fifth grade class with a gravity hoax.

Hands-on April 1 Science History
April 1 also coincides with the birth date of Richard Zsigmondy, a Nobel Prize-winning chemist for research on colloids. If you have a preschooler—or ever were one—maybe you remember mixing up and messing with Oobleck? It's a classic example of a colloid, along with ketchup and quicksand, neither of which you probably want to squish around in your hands!
Tactile Oobleck, with its non-Newtonian fluid properties, seems right on track for an impromptu April Fools' Day hands-on science experiment either at school or at home. The ingredients for Oobleck are ones you probably already have in your kitchen cabinets. If you want to turn your Oobleck play into a more comparative science activity, you'll find directions for mixing up two additional solutions in the "Making Mixtures: How Do Colloids Size Up?" science Project Idea.
Fun Science Connections
Did you know Oobleck, the colloidal substance, gets its name from a Dr. Seuss title? Maybe you missed that one somewhere along the way? If so, you will want to check out Bartholomew and the Oobleck.
Suggestions for Playful April 1 Science
A few other suggestions for April Fools' Day science and conversations to capitalize on the prankster energy in the air:
Categories:
You Might Also Enjoy These Related Posts:
Explore Our Science Videos
Flying Helicopters on Mars - Paper Models
Will 200 Sticky Notes Hold My Weight?
Science Buddies: Pilobolus Spore Sac Launch