Beat Brain Drain with Summer Science
Student "brain drain" during the summer is more than just media hype. Statistics on academic loss offer a cautionary tale, but taking steps to infuse summer fun with summer science can help keep critical skills in motion. Summer science might be just the synapse boost your student needs to bridge the days between school years!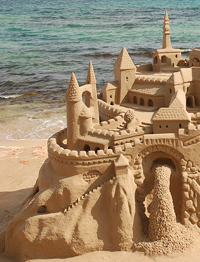 Summer is a great time for students to engage in big and small science projects at home—no grades required! Doing science in the summer can help keep important academic skills fresh. Plus, summer science can be fun! What will your students question, discover, build, or explore this summer? (Image: Bigstock)
With the final bell of the school year, summer break begins. The kids may be all cheers, but for parents, the sprawl of long summer days can pose a number of challenges. Part logistical and part practical, you may find yourself wondering,
what will they do all summer?
Even if your calendar is already studded with family vacation and a smattering of summer camps, there is probably still a stretch of free-form days ahead, more days
off
than
on
.
If you feel torn trying to sort out how to balance the need to pay tribute to the "break" of summer and still keep your kids' brains on track, you are not alone. Summer shakes up familiar routines and schedules. Bedtimes may get an extension, and TVs might get more airtime, but even as you give your kids some needed downtime, keep in mind that research shows that school-age children are at risk of losing up to two months of learning over the summer. It's a startling statistic, one that should be a motivator for parents. Letting your students get sucked into a summer daze can have repercussions in the coming school year, so take extra care in making sure that summer activities offer a nice balance of "just for fun" and "fun with an educational twist."

Science That Isn't for an Assignment
Creating opportunities throughout the summer that use important reading and math skills is important, and longer summer days and less structured schedules can add up to perfect opportunities for science exploration and exciting science activities that let your students have fun while putting cognitive and creative skills to use. With no "classroom" assignment to rein them in, summer gives students the chance to explore science questions and topics of their own choosing and without needing to juggle other homework. Summer science is about the science, not the grade, a simple reality that frees students up to explore—just because. With no project display board requirement and no research paper to turn in, students get to dive in and enjoy the fun part—the hands-on investigation.

Kickstart a Summer Science Exploration
During the school year, thousands of students use Science Buddies Project Ideas for class assignments and science fairs. Many of these projects are also great for at-home exploration, either solo or as a family activity. The following suggestions highlight a few summer-friendly science explorations from our library of Project Ideas:
Several of the Project Ideas listed above are available in kit format. Ordering a Science Buddies Kit makes it easy to hand over a box of science goodness to an older student. Everything you need (except perishable items) will arrive in the box!

Investigate a Hobby
If your students spend summer days pursuing a favorite pastime or sport, encourage them to explore, question, test, and think about the science at work behind their favorite activities.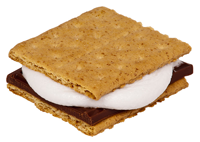 Vacation Science
Taking a mini-trip? Have a family vacation scheduled? With a bit of planning, you can map out exciting science opportunities on trips of all sizes. Depending on where you are going, encourage students to learn more about local birds, wildlife, fauna, or terrain. Are there examples of bioluminescence in the area? There's plenty to explore while camping, too. From marshmallows, to crickets, to navigation, being out in the woods can boost your family science. (Make marshmallows at home before you head out and then experiment with s'mores techniques by the campfire.) See our blog round-up of campground science suggestions for more ideas. If car or plane travel is part of your vacation plan, carry along a box of science trivia cards to help pass the miles! Finally, no matter where you go, even if it's just to a corner park, encourage students to document sightings and record observations—or to sketch things they imagine—in a journal. (
From
golf swings
to
baseball bats
to
RC helicopters
, learning more about the underlying science might help improve their skills. For the DIY-minded,
making paper
,
making markers
, and
dyeing fabric
all blend creativity and science—and they will have something they made when they are done! Creating
sunprints
can also tap an artsy side while letting them more about the colors of light—and an
early approach to photography
. If your student would rather be behind the camera, nudge her to try some key
lens tests
or go primitive and experiment with a
pinhole camera
to get a back-to-basics understanding of exposure—and a crash course in the history of photography!

Summer Reading
As one of the two academic areas most at risk during the summer months, daily reading is a summer must. As you and your students scour the shelves and reading lists for summer choices, be sure and pepper the list with science-themed titles. From fiction with a science twist to accessible, engaging, and potentially mind-boggling non-fiction titles, there are great science choices for students of all ages. Stay tuned for our suggested summer reading list for older readers and for parents! (See also suggestions for math-related reading and manga and cartoon science picks.)

Science for All Ages
While you may want to encourage your older students to tackle independent summer science investigations, summer is a great time for family science activities that can be fun for all ages. Our list of Project Ideas for Home contains suggestions for easy-to-do projects that don't take a lot of preparation, don't take long to complete, and can be done with basic household materials you might already have on hand. Many of these are perfect for doing with younger students. You will also find family-centered adaptations of Science Buddies projects at Scientific American's Bring Science Home.

Stay Tuned
We will be highlighting other summer science ideas in the coming days and weeks! We would love to know what you try, what projects your family does, what science books you read, and how you and your students keep the science learning going all summer long. Share your stories by sending email to amy@sciencebuddies.org. Have a picture to go along with your summer science fun? We'd love to see!
Categories:
You Might Also Enjoy These Related Posts:
Explore Our Science Videos
How To Build a Rube Goldberg Machine
Build a Simple Steerable Robot
Slow Motion Craters - STEM Activity