Blueprints for Family Science Fun
In a series of fun and accessible family science projects, Science Buddies and Scientific American make it easy to add family science to your together-time activities.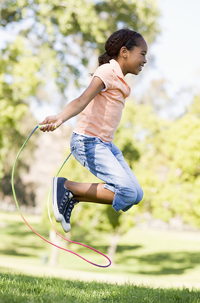 Each week, Scientific American posts a new family science activity at Bring Science Home. Designed to be engaging for students ages six to twelve, and easy for parents to lead, these science explorations help families explore the science around them.
Through activities posted in
Scientific American
's
Bring Science Home
area, Science Buddies and
Scientific American
are helping encourage family science. Activities posted at Bring Science Home are written with parents of elementary school-age children in mind and are designed to make it easy for parents to choose to do
science
with their children, just as they might do an art project. Encompassing a wide range of topics, interests, areas of science, and "questions," these sciences activities use readily-available materials and can be great for summer, weekend, or rainy day exploration. Even more important, these hands-on science projects get families
talking about science
.
For parents who may be uncertain how to approach science with their children, or may not think about science as something they should be doing with their kids, the weekly activities at Bring Science Home reinforce the value of family science and show parents how easy and fun family science can be!

Asking Questions; Finding Answers
Kids are naturally curious, and the best way to find out the answer to a question is often to put it to the test. The guided explorations available at Bring Science Home, many of which are family-friendly adaptations of Science Buddies Project Ideas, help parents investigate everyday science questions with their kids. Recent activities include:
For more information and a list of additional Science Buddies contributions to Bring Science Home, see: "Science Buddies Helps Scientific American Bring Science Home" (February, 2012).
Categories:
You Might Also Enjoy These Related Posts:
Explore Our Science Videos
Make a Model to Explore the Distance from the Planets to the Sun
Popsicle Stick Paddle Boat
Squishy Circuits Classroom Activity Part 1