Ex-stream Science: Exploring Local Watershed Health
Heading outdoors lets kids experience real-world applications of their classroom learning.
By Kim Mullin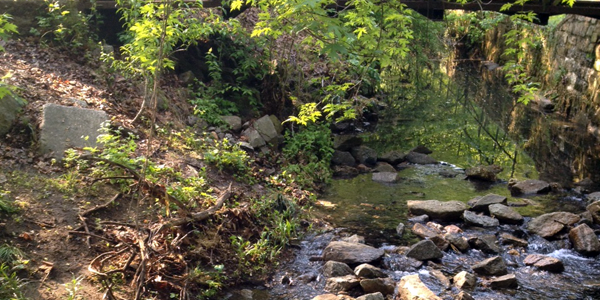 On a sunny, breezy, and unusually cold spring morning, a parade of 120 sixth graders, their teachers, and chaperones snaked its way from their middle school, through the neighborhood, to a local stream. Clipboards, test tubes, nets, camp tables, and a variety of other equipment tagged along. The students had spent the previous weeks learning about watersheds in the classroom, and now it was time for a morning of hands-on science fun.
Shivering and shouting, the kids broke up into groups and began rotating through stations supervised by the adults: chemical, biological, physical, and photography. At each stop, the student teams worked to collect data that they would use to evaluate the health of the stream once they returned to the classroom.
Healthy Water = Healthy Plants and Animals
At the chemical station where I was assisting as a parent volunteer, the students were eager to test six different characteristics of the water: temperature, turbidity, pH, oxygenation, and the levels of phosphates and nitrates. The students would use the results of these tests to determine what types of plant and animal life can survive in the stream. In other words, how healthy is the stream?
There was something for everyone to do: different kids collected water samples in test tubes, carefully added and dissolved chemical tablets when needed, timed reactions, interpreted results, and recorded data. I was impressed at how well prepared the students were for the fieldwork. They knew how to properly dissolve tablets in water samples and were very careful to pour their water samples into wastewater collection bottles rather than back into the stream.
Future Scientists at Work?
When I looked upstream, I could see groups of students busy measuring the depth and width of the water, taking photographs of erosion and wildlife, and carefully collecting and identifying invertebrates, which were, of course, gently returned to the water.
While they were mostly focused on the assignment and tasks at hand, there was still some good-natured splashing and daredevil rock hopping. Shrieks of delight and disgust filled the air as kids found enormous worms, crayfish, and other creepy-crawlies. While there were plenty of wet feet on that chilly morning, there was only one true casualty at our station—a waterlogged stopwatch.
Head Outside to Engage Kids in Hands-on Science
Do you have any natural water sources near you? As the weather warms, try adding a splash of fun to your science explorations! Check out these ideas for suggestions on water-focused science experiments that might make for a great outdoors science project for the summer:
Whether you're planning a trip to a lake, or just stomping in a rain puddle, talk to kids about water——where it comes from, where it goes after we use it, and how humans can affect its quality.
Bookshelf Connections
Whether you are looking to pair an outdoors investigation with a great book or just looking for science-themed reading choices for your students, the following titles are ones to consider for students interested in environmental science, zoology, and more: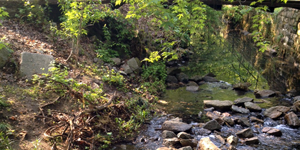 Categories:
You Might Also Enjoy These Related Posts:
Explore Our Science Videos
Aluminum Foil Boat Design - STEM Lesson Plan