Search at Science Buddies to Find the STEM Resources You Need
Science Buddies is constantly improving tools and resources to support STEM education for K-12 students and teachers. Thanks to support from the Cisco Foundation, the search tool on the Science Buddies website has been updated with new filters that help students and teachers more quickly locate projects and materials of interest.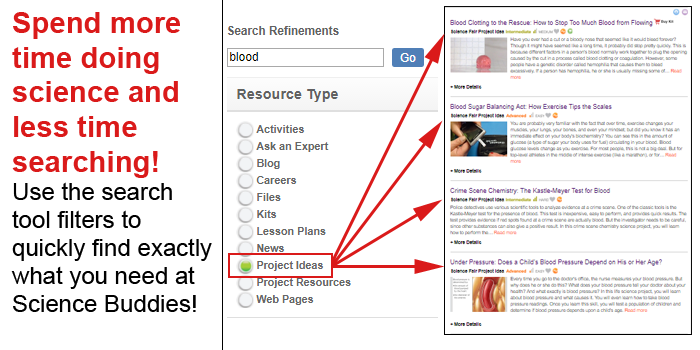 With more than 1,100 scientist-authored project ideas for K-12 students; STEM career profiles; hands-on Lesson Plans and science activities for classroom, home, or out-of-school programs; and complete project guides for students studying the Scientific Method and the Engineering Design Process, Science Buddies has thousands of pages of online material to help students and teachers with every step of a science or classroom project. With more than 15 years of experience developing hands-on science education materials, Science Buddies has projects and resources that can make a real difference in student STEM literacy at all grade levels and in science classrooms around the world, but we know to maximize our effectiveness, students and teachers have to be able to quickly, easily, and reliably find the information they need when visiting Science Buddies.
At Science Buddies, we are always working to improve the user experience on the Science Buddies website. We recently launched an updated search tool with a robust set of filters designed to help members of the Science Buddies community quickly narrow in on the information they need, whether they are looking for projects in a specific area of science, projects that fall within a certain price range, Lesson Plans for certain grade levels, or other STEM content. (Additional updates this year will give teachers the ability to search using NGSS-specific filters.)
The Search Tool in Action
The following screenshots show the search tool and filters in action. (Tip: If you have students using Science Buddies to find science fair projects or do research, you may want to assign this blog post as a review or tutorial for using the search tool.)
Begin your search by typing your search terms in the search box at the top right of the Science Buddies website. In this example, we are searching on the term "blood."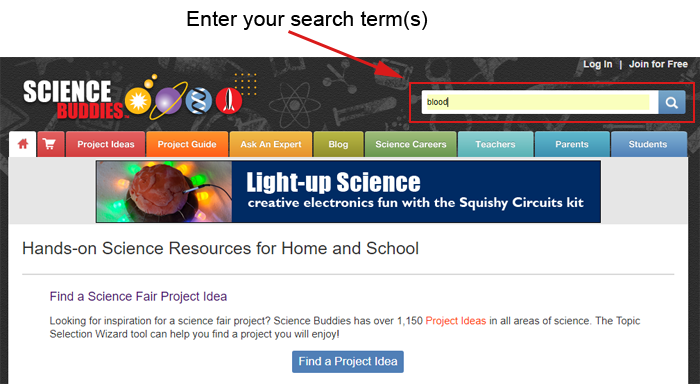 The results initially shown are for "all" types of content on the Science Buddies website. This is indicated by the headline, and you will see that none of the filters are selected.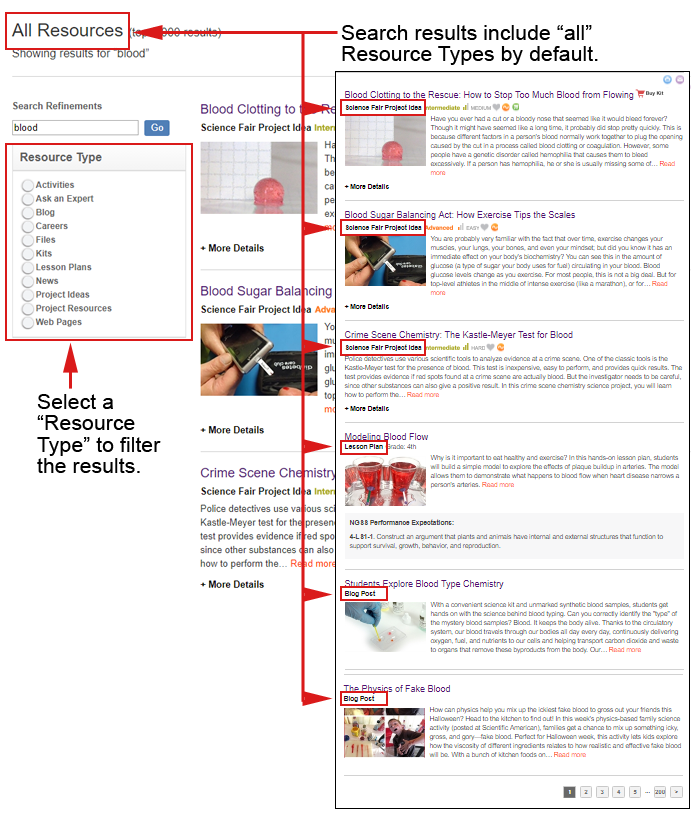 Using the "Resource Type" filter options, you can narrow the results to a single kind of content. For example, you can choose to view only Project Ideas that meet your search criteria, only Lesson Plans, only blog posts, or any of the other available Resource Types. (Note: You can only specify one Resource Type filter at a time.)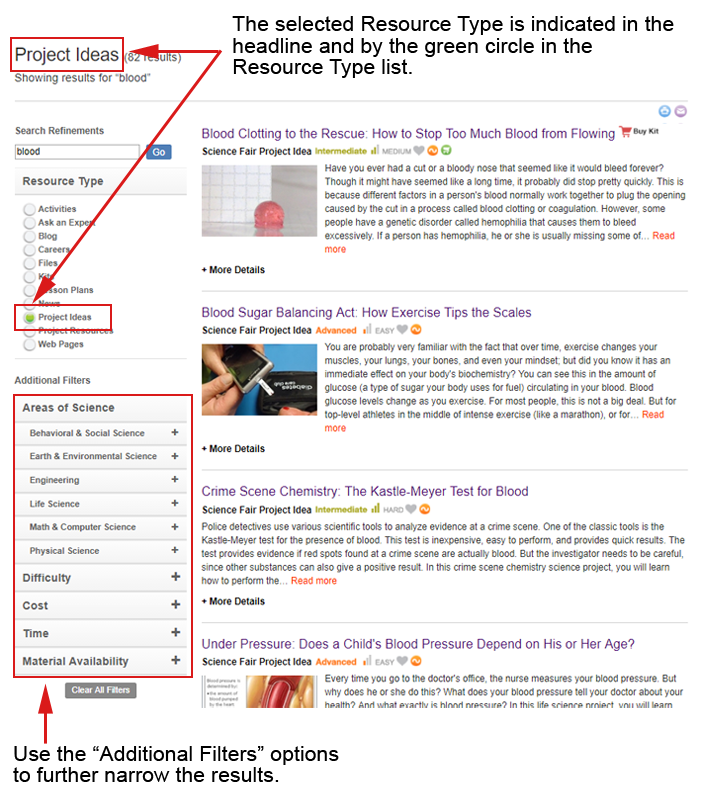 Some Resource Types have additional filters available. These context-specific filters show up when you are viewing results of a certain type. For example, when viewing Project Ideas, you can further limit your results by specifying the area of science, difficulty level, cost, etc. Similarly, when viewing Lesson Plans, teachers can further limit results based on area of science or grade level.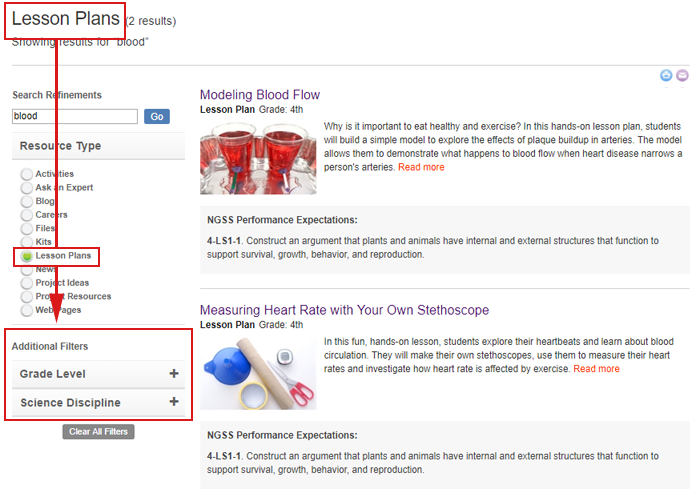 To clear your filters and see all results again, click the "Clear all filters" button.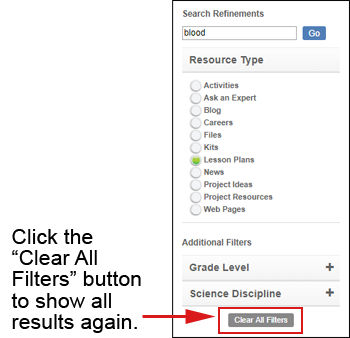 Students looking for science projects can also explore projects by:
New features and updates on the Science Buddies website to improve student and teacher access to STEM education materials are possible, in part, thanks to generous support from the Cisco Foundation.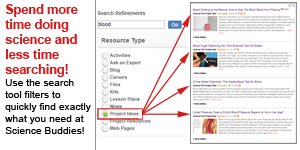 Categories:
You Might Also Enjoy These Related Posts:
Explore Our Science Videos
Extract Iron from Cereal– Science Project