Heat Domes and Cooling Science
Can science help you beat summer heat? As a Heat Dome presses down on parts of the U.S., students can explore practical, real-world, cooling strategies with hands-on science experiments and activities.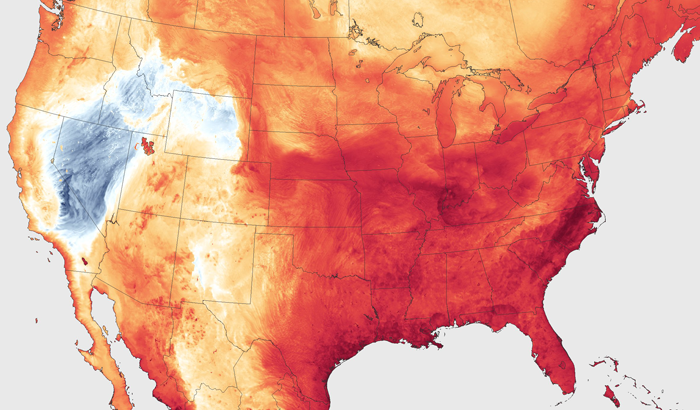 Above: The NOAA posted the above
map
on July 18, 2016, with warnings of a heat dome in parts of the U.S. The map shows predicted high temperatures on that day, based on NOAA's HRRR Model.
Hot weather may go hand in hand with summer in many areas of the United States, but the summer heat engulfing parts of the country over the last week was created by what is being widely referred to as a Heat Dome.
It sounds pretty ominous. If you happen to have watched the Under the Dome TV series (based on a Stephen King book), you may have a good image in your head of what being trapped under a "dome" means.
A "Heat Dome" scenario is similar.
According to the National Oceanic and Atmospheric Administration (NOAA), a heat dome is created when "high pressure in the upper atmosphere acts as a lid, preventing hot air from escaping. The air is forced to sink back to the surface, warming even further on the way." While the meteorological conditions that lead to a heat dome are typical in summer, the National Weather Service issued heat warnings for 12 states last week. Over the weekend, the heat dome descended upon the northeast, with states like New York recording scorching temperatures in the high 90s, and heat advisories remain in effect in many areas.

Staying Cool
Crazy summer heat is a great time to think about and experiment with the science of staying cool and keeping things cool.
The following student science projects guide kids in an exploration of cooling strategies they can try at home:

Be on the lookout, too, for everyday opportunities for kids and families to explore "cool" science around the house. Do you use an insulated tumbler (like a Yeti)? How does the stainless steel and double-wall vacuum insulation work to help keep a cold drink cold? How do these tumblers perform in heat dome conditions?
Students who get interested in "cooling" science may also want to consider longer-term science fair projects like these:

Further Reading
For media coverage of this summer's Heat Dome, see the following articles: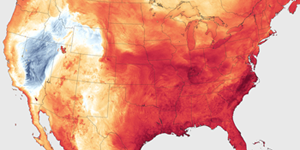 Categories:
You Might Also Enjoy These Related Posts:
Explore Our Science Videos
Make a Slushy! Yummy STEM Project
How to Make an Archimedes Screw - STEM Activity