Melting Ice: Weekly Science Activity
In this week's spotlight:
a
chemistry
family science experiment that explores how different substances may lower the freezing point of ice. By adding sand, sugar, and salt (separately) to ice, students observe how long it takes the ice to melt. Do any of these substances make the ice melt more quickly than it does by itself? In this family science activity, you can find out—and find out why. Follow this experiment up with the Science Buddies activity on
making homemade ice cream
for a tasty, related science add-on! In one project, you will melt the ice. In the other, you'll be working to make things colder!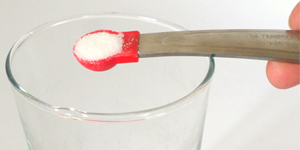 Categories:
You Might Also Enjoy These Related Posts:
Explore Our Science Videos
DIY Rubber Band Paddle Boat
Marble Machine: 2016 Engineering Challenge