Mom of Two Emerging Video Game Designers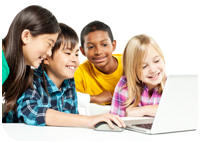 Got students who are interested in video games? There's science and engineering to be discovered and leveraged—even as they rack up points and level up! The December 2011 issue of the Science Buddies newsletter focused on video and computer game design projects.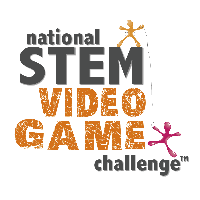 The National STEM Video Game Challenge is underway! Deadline for entries: March 12, 2012. More information and guidelines...

I remember when one of my boys wanted to be a firefighter. That may well be a rite of passage for many toddlers, right along with an interest in cars, trucks, and every form of construction vehicle you can possibly pass on the road. I don't know exactly when the shift occurred or how much overlap there was, but it seems as if he has "always" wanted to "be a game designer." The firefighter costume and hat ended up in a pile of castoffs, but the allure of being a "game designer" has persisted—no costume required. His younger brother's genes didn't fall far from the tree, and he, too, at seven, wants to work on video game development, although I've often heard him clarify that he wants to 'test' video games, which I think he interprets as more 'playing' and less 'working'!

Plugged In
We really are a 'gaming' household. It is something that other parents often don't agree with or understand. That's not to say we're not well-rounded. We are. We do academics. We play sports. We read lots. We build LEGO. We specialize in paper airplanes. We have strong art interests and hobbies. But we do play video games—lots of them.

Sparking Interest
When I started working on this month's issue of the Science Buddies newsletter, a special issue on video and computer game projects and their relationship to science, technology, engineering, and math (STEM) education, it was exciting to be reminded that while my immediate parent community on the play yard after school may not be embracing video games en masse, there is, in fact, a strong push for viewing gaming as a foundation upon which to teach, build, and apply STEM skills.
As part of my research for the newsletter, I watched AMD's Changing the Game video. I watched a video of winners from the 2010 National STEM Challenge and checked out this year's competition. I took a look at the video game design category in the 2012 Scholastic Art & Writing Awards.
I looked more closely at the information on our Kid-Friendly Programming Languages page. And, one by one, I started visiting many video and computer gaming sites and resources sponsored and developed by AMD Changing the Game, the AMD Foundation, and its partners, sites like Level Up!, Ludo Dojo, and Activate!. As I jumped from site to site, I was amazed and excited by the glitzy, glossy, fun, energetic, and very 'clued-in' world of support and engaging content available for K-12 students who are interested in designing their own computer and video games. A wealth of materials is available on these sites for teachers and families, too, making it easier for adults to help support these projects both in the classroom and at home.
The message on all these sites is clear—video game projects can help engage kids on an academic and STEM level. By supporting game development projects, research, and investigation, we can encourage and empower students to turn an activity they enjoy into a platform for learning, creative thinking, and problem solving.

Responding to the Challenge
The team at Science Buddies has developed a number of new video and computer game Project Ideas and resources to support video and computer game science and engineering projects. Many students begin their exploration of "programming" using the free Scratch environment, developed by MIT. There is much to like about Scratch's drag-and-drop interface and approach to learning the "logic" of programming, and Science Buddies has Project Ideas and resources to help jumpstart student exploration.
Our Scratch-based Project Ideas let lets students explore animation and computer program design and logic in interesting ways, like customizing a drum-set, controlling a pinwheel, making a greeting card, or creating a simple game of dog chases cat.
More recently, a number of Project Ideas have been added to our growing Video and Computer Game area that involve game creation using GameMaker. In these Project Ideas, students can explore an exciting array of video game design topics, including the importance of physics engines, procedural music, and even issues related to accessibility. Students can also explore video games as a way to help educate others and spread the word about important issues or environmental concerns.
On the list of sites I visited during my survey of video and computer game development sites was Gamestar Mechanic. As soon as I realized that Gamestar Mechanic "is" a game, I knew it was something we had to explore! Created by the Institute of Play and E-line Media, Gamestar Mechanic is an online game development environment that revolves around a "game" that teaches some of the fundamentals of video game design. As players work through the on-screen comic book storyline and solve the "quests" presented, they earn sprites (characters), backgrounds, music, colors, and other game elements that can be used in games they design. Some of the quests involve "fixing" existing games, for example, making changes in gameplay or layout to make the games work properly. Players are, in other words, "mechanics" in this virtual storyline. By working through the quests, players earn the ability to create their own games.
I logged both of my kids in at Gamestar Mechanic one evening, just to see how they would respond to the interface—and to see if it really was as cool as it seemed like it might be. They sat side by side at different computers, each going through the story, and the excitement and enthusiasm was palpable. They loved it! As I moved around doing other things, I was hearing talk about "platform" games and "top down" games and "oh, I'm going to change the gravity this time!"
Gamestar Mechanic was a total hit. They worked through all the free content in a short amount of time, but they were completely engaged in the process—and definitely wanted more. (Note: there are a limited number of quests available for the free membership; a paid membership contains a larger number of challenges, more elements available for use in games your student creates, and access to special game content. My review is based solely on their exploration of the free membership.) Parents can find out more about Gamestar Mechanic here.

Making Connections
My work on the December 2011 newsletter, sponsored by AMD Changing the Game, was inspiring on many levels. I can't wait to see what kinds of games my students develop in the next few years.

See Also
Is your family techy or video-game oriented like mine? You might enjoy these previous posts:
Categories:
You Might Also Enjoy These Related Posts:
Explore Our Science Videos
Iteration in the Engineering Design Process
Make 3D Printed Optical Illusions