Science Buddies Helps Scientific American Bring Science Home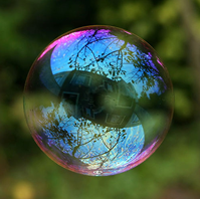 The following Science Buddies activities appear as part of Scientific American's Bring Science Home:
Visitors to
Scientific American's
Bring Science Home
section are treated to an exciting array of activities that encourage families to explore hands-on science. Thanks to an ongoing content partnership between Science Buddies and
Scientific American
, many of these activities have been created by Science Buddies as fast, family-friendly guided explorations based on our longer science Project Ideas for students.

A Focus on Family Science
Scientific American first launched Bring Science Home in May 2011 as a series of daily activities, a month-long celebration of family science. In response to the overwhelming success of the series, Scientific American began expanding Bring Science Home in October 2011 with new installments added each week.
Every Thursday, Bring Science Home offers a new family-centered science idea, replete with accessible introductory and explanatory material and a guided, hands-on experiment. With topics ranging from pigmentation in fall leaves to whale blubber to static electricity, the activities posted at Bring Science Home take core science concepts and package them for parents in activities that are easy to follow, fun, and use common household materials, natural objects (e.g., leaves), or even toys. Some of these activities are classic experiments that can help users understand important science principles. Concocting a stretchable substance like Silly Putty, for example, offers a perfect—and tactile—look at polymers. Plus, you can have fun testing the putty on the Sunday comics! Similarly, using cabbage to make an indicator solution with which you can test the pH of liquids around the house makes learning about acids and bases a fun and colorful experience—although maybe a bit smelly!
Whether parents are looking to incorporate more science into their family's routine days, or whether they are looking for accessible explanations that can help them talk about and explore science questions that arise (e.g., "Why did my hair crackle when I pulled off my sweater today?"), Bring Science Home invites parents to dive in and investigate science with their families—and to have fun doing so.
"As a kid, I often spent an afternoon after a big rain storm with my brothers tromping down to a local drainage stream to see what the water had washed in," wrote Katherine Harmon, associate editor for Scientific American, in her introduction to Bring Science Home last spring. "And it wasn't unusual to find us sitting around the kitchen table with our hands coated in a green, oozy cornstarch-and-water mixture, wondering at its weird properties. My parents aren't scientists or university professors, and my brothers and I didn't think of these diversions as science. But they were—and these simple activities, along with the questions and conversations they prompted, have stuck with me into adulthood."
With quality, hands-on and engaging content from partners like Science Buddies, Bring Science Home makes these kinds of science experiences and adventures easy for families to adopt and incorporate—no previous science experience required!

Informal Science Exploration
Dr. Teisha Rowland, a staff scientist at Science Buddies, has worked on the weekly activities that Science Buddies has contributed to Bring Science Home. For Rowland, the positive impact of home-centered science is far-reaching. "Bringing science home lets students see that science is not just something that is confined to the classroom setting. Instead, science is something they can explore and investigate on their own, outside of school. This helps students and parents see how science is important in their daily lives, and how it's around them all the time."
Each activity Rowland has prepared for Scientific American has origins in a longer Science Buddies Project Idea. Selecting projects from the Science Buddies library of more than 1000 Project Ideas and rewriting them as engaging activities of high interest to families and students ages 6-12 requires creatively rethinking the experiments, especially in terms of time. "The Scientific American activities are created to be quicker and easier to do than the Science Buddies Project Ideas on which they are based," explains Rowland. "This allows busy families to do a science activity without having to do much planning."

Science Around Us
The bottom line: science is everywhere, and science can be fun. Making parents more comfortable with science, however, and with their ability to integrate science at home, is a critical step in the process of increasing science literacy. For Science Buddies, activities selected to be a part of Bring Science Home are specifically chosen because they start where families are—at home—and focus on what families might be doing anyway, whether it's cooking in the kitchen, blowing bubbles in the backyard, taking a nature walk, or playing with certain kinds of toys.
"The Project Ideas selected to be made into Scientific American activities," says Rowland, "are particularly focused on exposing children and their families to tangible science that takes place around them all the time, such as how leaves change color in the fall and how a remote control sends signals to a radio-controlled car. This helps them see how relevant science is to their daily lives."
Turning science into an a la carte experience may make it as easy to explore friction or building design as it is to do an arts and crafts project, something many families routinely do together. When a LEGO tower can become the basis of a science or engineering discussion, the learning can happen even while the bricks are being snapped together and even amid the shrieks that are bound to accompany the tower's collapse.
"Scientific American's Bring Science Home is a forward-looking initiative that address a very real need in the area of K-12 science education today," says Rowland. "Science Buddies is excited to be a part of helping address this need for students and their families."



Bring Science Home is part of Scientific American's commitment to Change the Equation and the White House's Educate to Innovate campaign.
Categories:
You Might Also Enjoy These Related Posts:
Explore Our Science Videos
DIY Rubber Band Paddle Boat
How to Make Edible Rice Paper