Species Science: Weekly Science Project Idea and Home Science Activity Spotlight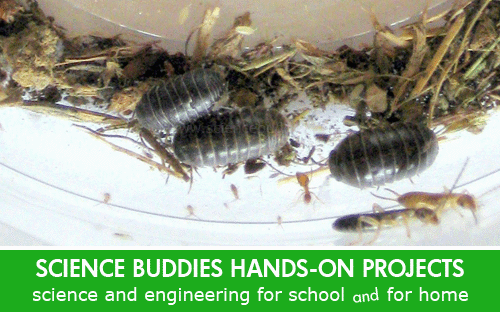 In this week's spotlight:
a pair of science projects for buggy, backyard exploration. What does it mean for an area to be have a lot of biodiversity? Why is this important to the health of an ecosystem? How do scientists measure biodiversity? You can explore by doing a study of the biodiversity of insects in your own backyard using a homemade bug collector. This week's hands-on science project and activity guide either an independent project or a family investigation. How many types of insects will you suck into your bug collector?
Categories:
You Might Also Enjoy These Related Posts:
Explore Our Science Videos
Bending Plant Roots with Gravity Lesson Plan Introduction
Paper Rockets - STEM Activity
Cotton Ball Launcher - Fun STEM Activity