Stretchy Dough and the Science of Gluten
In this family STEM activity, students mix up dough in the kitchen to explore the role of gluten in making doughs stretchy and elastic.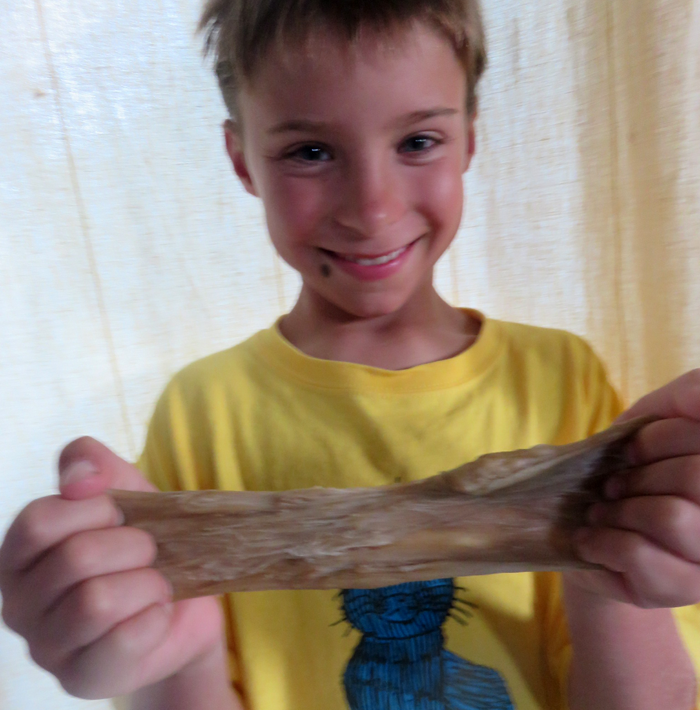 The Science of Dough
Preparing many baked goods involves first mixing up a dough that is then kneaded (or not kneaded), left to sit for a certain amount of time (or not), and stretched or rolled during the process (like a pizza crust) before it is baked. Depending on the desired texture of the dough and the ingredients used, the steps of the recipe will differ. But most doughs require something that will help hold them together. In many recipes, that "something" is gluten. How much gluten is needed? What ingredients contain gluten? What can be used instead of gluten for people who can't have gluten?
In this week's family-friendly science activity, students put on their baker's hats and learn more about the chemistry behind many breads, pastries, and baked goods. Making dough balls from water and vital wheat gluten, water and wheat flour, and water and gluten-free flour, students get hands-on with dough and the difference gluten makes in how stretchy and elastic a dough is. Which combination of ingredients will yield the stretchiest dough?
In this science activity, students are guided through a series of tests with three different dough balls and observe differences that help highlight how different ingredients contribute to the texture of dough. What's the point of gluten? By the end of this activity, students will know!
The following Science Buddies activity on the Scientific American website has all the information you need to do this science activity with your students at home or as a classroom experiment: The Scientific Secret of Stretchy Dough.
Making Connections
Students interested in science questions related to this week's family science activity or to other kitchen chemistry experiments, may also enjoy the following hands-on science project ideas: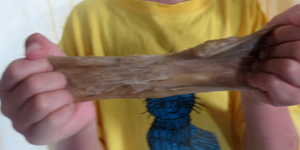 Categories:
You Might Also Enjoy These Related Posts:
Explore Our Science Videos
Making Shadow Puppets – STEM Activity
DIY Mini Drone Part 5: Analog Joystick Control