Summer Science Camps = Fun and Exploration
The summer months will be here before you know it! Shake up your student's summer routine by adding a science camp to the mix. From zoology to computer game design, there's a STEM camp for all interests and ages.

What will your students discover at a summer STEM camp?
No Textbooks Required
Childhood summers should be times of relaxation, fun, creativity, and exploration, and a STEM (Science, Technology, Engineering, and Math) camp fits perfectly into this laid-back agenda. Pick the right science camp for your child, and they'll get hours of textbook-free, test-free, hands-on fun discovering the awe-inspiring, fascinating, sometimes messy, world of science.
Why Choose a Science Camp?
Science camps allow kids to explore and learn science in a relaxed, informal environment. Studies indicate that this is one of the best ways for students to learn science and makes them more likely to have an above-average understanding of science and pursue science-related careers.
A fun STEM camp can help younger kids "get their toes wet" in science. Positive experiences at science camp can lead to confidence and excitement about science at school, helping them excel in their STEM subjects. For older kids, science camp can be a way to confirm their interest in a specific field of science or a science-related career. They may even find mentors that lead to future opportunities such as internships.
For students of all ages, science camp can be a chance to explore a branch of science that might not be available at their school, like marine biology or aeronautics, or to cover a topic more in depth than they would otherwise be able to in the classroom.
Narrowing the Field
How do you know which camp will be right for your student? Start by thinking about what topics interest them. You can ask older kids directly, and for all ages, take a look at their hobbies and reading habits. Children who love construction toys may enjoy the hands-on aspects of robotics. A camp at a zoo or nature center might appeal to a child who gravitates to animals and the outdoors.If your child doesn't seem to have a specific interest, look for a camp that offers a variety of experiences. For instance, a camp that varies its theme from week to week or offers science as part of each day's adventures may give campers a chance to explore a wide range of topics and areas of STEM.
You'll also need to consider time, location, and cost when choosing a camp. An older child may be ready for a longer, away-from-home experience, which can allow you to broaden your search field and find a camp that is just right for their interests, even if it is not offered locally. And don't forget to consider camps that take place near extended family. The right day camp in the city where favorite grandparents or cousins live may be a summer vacation win-win!
Searching for a Camp
The Science Buddies summer camp directory, in partnership with ActivityHero, is a great place to start your search. It contains a comprehensive list of STEM camps and programs across the country. Filter the list to match your summer camp criteria to begin exploring offerings available in your area. Other great resources for finding a summer program include:
Local parenting magazines and websites
Local recreation departments
Science museums, zoos, aquariums, and planetariums
State or national parks
Many colleges and universities also run summer science camps. A simple search for "summer science camp" on a local academic institution's website can be a good way to find these.
Be Sure to Sign up Early!
Some of the best camps fill up quickly, and camp registrations often open as early as January, so be sure to explore your options and start planning your summer as soon as you can. You may also find that early-bird discounts are available when signing up in winter or early spring. Check camp websites for specific deadlines.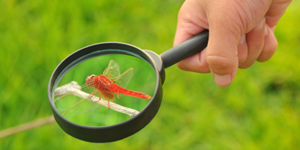 Categories:
You Might Also Enjoy These Related Posts:
Explore Our Science Videos
How Strong Is Your Hair? – STEM Activity
Make a Self-Starting Siphon
Making Ice Cream with Science