Tie-Dye Using Permanent Markers: Weekly Science Activity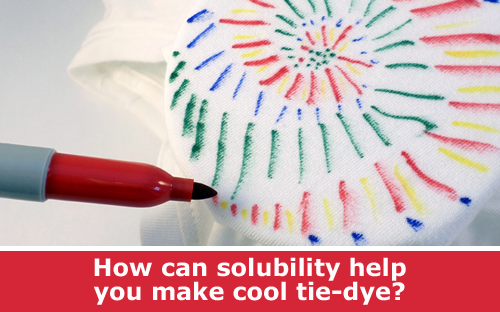 In this week's spotlight:
a
chemistry
-focused family science and craft activity that lets students explore the concept of solubility while using permanent markers to decorate a T-shirt (or piece of fabric).
Permanent markers are designed to be lasting, so what happens when you add water? What happens when you add alcohol? Does the marker ink react the same to both water and alcohol?
Put these questions to the test in a fun hands-on science experiment. At the end of the project, students will have designed a cool tie-dye piece, too. This is science you can wear!
Permanent marker-based tie-dye is a fun spin on traditional tie-dyeing and a lot less messy! (But do be careful, permanent markers are called permanent for a reason.)
Families can explore solubility and marker-based tie-dye in the following Science Buddies activity at Scientific American:
For additional science exploration related to markers, the dyes in markers, and tie-dye, see the following projects at Science Buddies: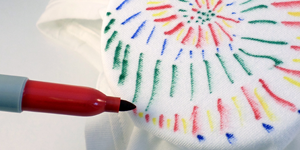 Categories:
You Might Also Enjoy These Related Posts:
Explore Our Science Videos
Why Aren't All Medicines Pills?
DIY Mini Drone Part 2: Altitude Control Circuit