Time for Spooky Halloween Science
As trick-or-treat night approaches, we have plenty of suggestions for hands-on science you can fit in with Halloween festivities and discussions!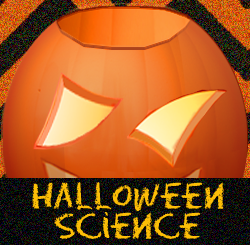 Meet your kids where they are—in the Halloween mindset! Science Buddies has great ideas for giving Halloween a boost of hands-on science.
Every year we highlight projects at Science Buddies that, when carved or backlit this way or that, can easily be adapted for Halloween and trick-or-treat fun with students in the classroom or at home. If you are looking for activities you can do with your students, for science-minded conversation starters for the car ride home, or for homeroom discussions before and after Halloween, consider the science activities and science connections highlighted in these posts on the Science Buddies Blog:

A Ghoulish Tradition on the Blog
This year, we've added a few new Halloween-inspired posts to our collection to highlight new hands-on science projects from our library of Project Ideas. If you missed these posts in recent weeks, be sure and add them to your reading list for great Halloween-infused science suggestions:
Have a great Halloween week!
Categories:
You Might Also Enjoy These Related Posts:
Explore Our Science Videos
Explore Enzyme Activity with Toothpicks