Flip-book Animation Science: Weekly Science Project Idea/Home Science Activity Spotlight
Put drawings in motion with a flip book animation science project!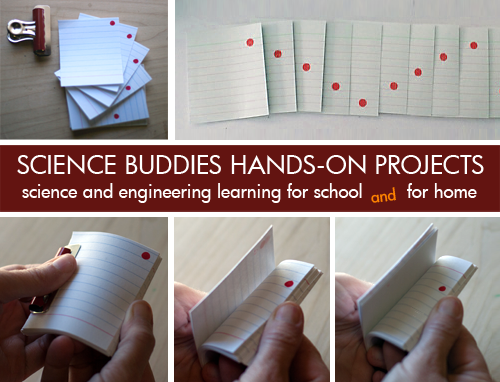 Science Buddies Hands-On Projects: Science and Engineering for school and for home
In this week's spotlight: a pair of projects that explore the way the brain interprets a series of images. Both traditional cartoon animation and stop motion animation (like claymation) rely on the brain viewing a sequence of images as "in motion." By creating easy and fun flip-book animations, you and your students can explore how this optical illusion works—and how much information the brain can "fill in" and still perceive motion. These science project and activity procedures guide you through either an independent student project or a fun family exploration:
Categories:
You Might Also Enjoy These Related Posts:
Explore Our Science Videos
DIY Mini Drone Part 1: Build Your Drone
Paper Roller Coasters - Fun STEM Activity!