Flower Pigment Science: Weekly Science Project Idea/Home Science Activity Spotlight
Use paper chromatography to explore the colors that make up flowers!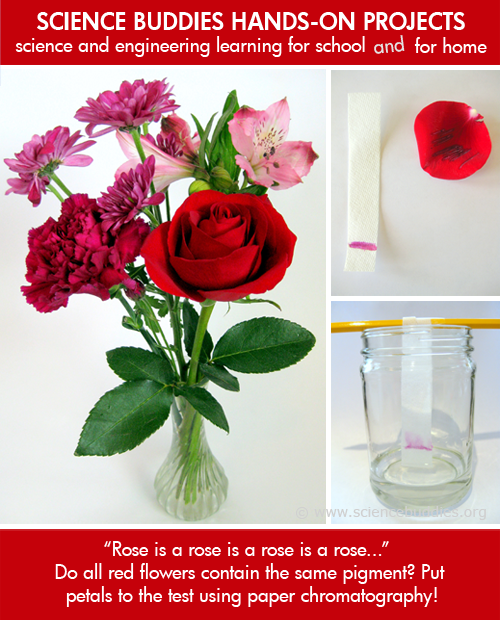 In this week's spotlight: a pair of flower power projects, perfect for spring and Mother's Day! Paper chromatography is used to help separate a solution into its components. In these hands-on science activities, paper chromatography lets students see what makes up the "colors" of flowers. Are all red flowers the same in terms of pigment? Pluck a few petals and find out!
Categories:
You Might Also Enjoy These Related Posts:
Explore Our Science Videos
Ball Launcher: 2018 Engineering Challenge
Volleyball Machine: 2019 Engineering Challenge
Make a Thermometer - STEM Activity