Where's Waldo Science: Weekly Science Project Idea/Home Science Activity Spotlight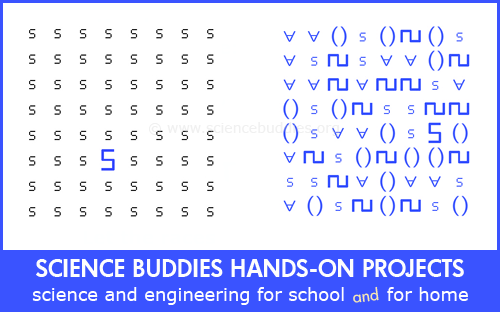 In this week's spotlight:
a pair of projects that investigate the science behind visual search. When you are looking for a specific car in a crowded parking lot, what makes it easier or more difficult to spot the car? What if you are looking for your keys, someone in a crowd, or something specific on the shelves at the grocery? Do you enjoy puzzles and seek-and-find style books and games that make a game or visual brain teaser out of "finding" something that is hidden in plain sight. like
Where's Waldo
or
I Spy
?

What makes some objects harder to find than others or some I Spy books more challenging than others? Explore the science behind visual search by making your own puzzles, either using an online tool or by making hands-on, cut-it-out and glue-it-down (or draw it with markers) puzzles that you and your family can enjoy! From the number of distracters to the colors and size of them, there are plenty of angles to explore. This is a great summer science activity for the whole family!
Categories:
You Might Also Enjoy These Related Posts:
Explore Our Science Videos
Paper Speaker Troubleshooting
Slippery Slopes - STEM activity