Rocket Science: Weekly Science Project Idea/Home Science Activity Spotlight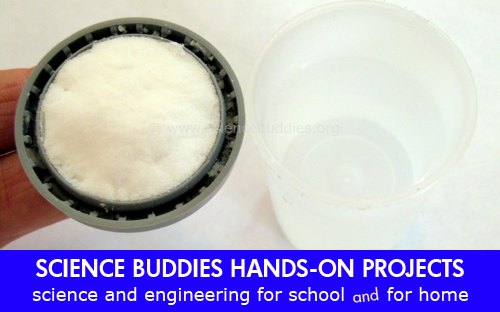 In this week's spotlight:
a pair of projects that fit right in with U.S. 4th of July celebrations and let you get hands-on with "rocket" science at any time of the year. What happens when you combine vinegar and baking soda? A chemical reaction! If you contain the reaction in a small space like a film canister, you can get a high-flying blast from the combination—your own mini rocket. But how much of each ingredient do you need? Experiment with the ratio of vinegar and baking soda to find the perfect mix for the highest-flying fun as you and your family explore Newton's third law of motion, combustion, and chemical reactions.
Categories:
You Might Also Enjoy These Related Posts:
Explore Our Science Videos
Volleyball Machine: 2019 Engineering Challenge
Colorful Melting Ice Ball Patterns - STEM Activity
Write and Read Braille – STEM activity