Weekly Science Project Idea/Home Science Activity Spotlight: Silk Tie Dyed Easter Eggs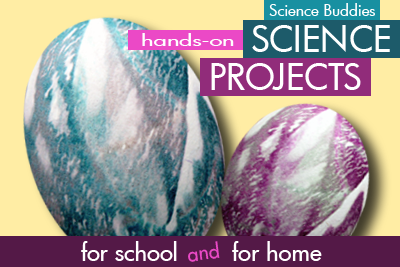 Are you looking for a school science project topic or a hands-on science activity to do on the weekend or with your family? Science Buddies' science projects come in all sizes!

In this week's spotlight: a pair of art-meets-chemistry projects perfect for Easter-inspired science with your family! Explore the process of using silk ties to dye eggs in our updated chemistry project and in the family-friendly activity at Scientific American's Bring Science Home.
Categories:
You Might Also Enjoy These Related Posts:
Explore Our Science Videos
The Scientific Method: Steps and Examples
Turn Milk into Plastic! Lesson Plan Introduction
Popsicle Stick Chain Reaction -STEM activity