Science Buddies Blog: March 2012 Archives
Astronomers at the University of California, Santa Cruz are part of an international team that captured exciting first photos of a dwarf galaxy absorbing an even smaller galaxy.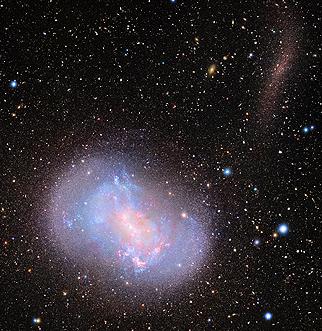 The photo above, captured by the Suprime-Cam in Hawaii, shows the dwarf galaxy, NGC 4449. In the upper right, a visible stellar stream is all that remains of a smaller galaxy that has been absorbed by NGC 4449. Photo: R. Jay GaBany (Blackbird Observatory), used with permission
When it comes to galaxy growth, it's a classic story of big fish eats little fish... and big fish gets bigger. When two galaxies come into proximity with one another, the smaller one is typically engulfed by the larger one, a process astronomers refer to as "shredding." While it sounds worthy of a classic arcade game, this isn't simply a process of Pac-Man-style chomping. As Dr. Aaron Romanowsky, a research astronomer at the University of California, Santa Cruz, explains, when a smaller galaxy is
shredded
by a larger one, it is not simply absorbed
whole
. Instead, "it is pulled apart and mixed in with the larger one," says Romanowsky. As a byproduct of the shredding process, the larger galaxy gets "somewhat riled up," he adds.

While astronomers like Romanowsky have witnessed this process of galaxy absorption in larger galaxies, Romanowsky and a team of colleagues led by David Martinez-Delgado, Max Planck Institute for Astronomy, Germany, released photos last month that, for the first time, show the process being carried out on a smaller scale. NGC 4449, a dwarf galaxy located 12.5 million light-years from Earth is in the process of eating a smaller dwarf galaxy, and Romanowsky and team have photos to prove it!

A Closer Look

Photos initially taken by R. Jay GaBany showed evidence of a star stream along the outer edges of NGC 4449. This dense band of stars, the "remains" of the smaller galaxy, tipped the team of astronomers off to the fact that they had caught a dwarf galaxy red-handed, in the process of absorbing a smaller one.
Romanowsky and team took follow-up, in-depth long-exposure photos using the Japanese "Subaru" Telescope in Hawaii with the "Suprime-Cam" camera. "This is the most powerful astronomical imager in the world, like a digital camera on steroids," says Romanowsky. The Suprime-Cam lived up to its reputation, and the team laid claim to in-depth photos in which you can see individual stars in the stream. Whereas a typical "night"-mode photo on a point-and-shoot camera might involve an exposure of seconds, astrophotography often involves long exposures of hours. Surprisingly, given the 12.5 million light years in distance, the exposure was relatively short. "In the case of the dwarf-stream, the exposure lasted 8 minutes, which is a 'snapshot' by our standards," says Romanowsky.
The stunning photos created quite a stir among astronomers as they prove, clearly, that the pecking-order dynamic observed between larger galaxies also happens with smaller galaxies. "We have seen large galaxies like our own Milky Way absorbing smaller galaxies, but have not previously seen a small (or 'dwarf') galaxy absorbing a much smaller one," says Romanowsky. "This is important because it is not clear how dwarf galaxies grow, change, and form stars, and we now have evidence that mini-mergers can play a major role."

An Absolute Size-Based Phenomenon?
When asked if there might ever be an exception, if a smaller galaxy "could" take on the lead role and shred a larger galaxy, Romanowsky laughs. "No, that would be like an ant eating an anteater." While the comparison puts galactic things in perspective, Romanowsky admits that "the astronomical world does often defy intuition." Because galaxies are surrounded by "large envelopes of 'dark matter,'" it is possible to envision a scenario in which a smaller galaxy has the upper hand, says Romanowsky.
A galaxy's total mass includes both its visible matter and its dark matter, but the quantity of dark matter surrounding a certain amount of stars is not always the same. A bright galaxy that appears larger based on its visible mass could, in theory, have less total mass than a faint galaxy, suggests Romanowsky, which would bring its gravitational pull to bear on the larger galaxy, instead of the other way around. "It could, in principle, happen that a 'smaller' galaxy appears to be eating a bigger one," says Romanowsky. "That would be really interesting to see because it would help confirm some uncertain ideas about dark matter."
So it is "possible," but maybe not likely that a little galaxy could hold its own—or even win—against a visibly larger galaxy. In general, galaxies get larger by absorbing smaller galaxies, a reality the team's photos last month reinforced.

Cosmic Crumbs?
Romanowsky and team were lucky to catch the merger in progress, before the stellar stream was even further assimilated. But whether a team of astronomers sees a galactic gulp in progress or not, the growth of one galaxy and the extinction of another still happens, which raises a question—can you tell by looking at a galaxy that it has eaten other galaxies? Apparently, you can. Despite the fact that the shredded galaxy gets "absorbed," like the rings on a tree stump that indicate age, there are galactic markers that give astronomers an indication of a galaxy's pattern of growth—and previous meals.
According to Romanowsky, the stars in a galaxy have "distinct fingerprints that can be recognized even after two galaxies appear completely mingled." Identifying and tracking these trace fingerprints within a larger galaxy allows astronomers to chart the history of a galaxy. "This type of galactic forensics work is a major enterprise for studies of our own Milky Way," says Romanowsky, but such investigations are "a lot more difficult in distant galaxies."

Making Connections
Students interested in learning more about astronomy and galaxies, our own and others, may enjoy exploring the following Projects Ideas and related blog posts:




Science Buddies Project Ideas in astronomy are sponsored by generous funding from the Northrop Grumman Foundation.

Categories:
---
By Kim Mullin
Children may feel like summer vacation is a distant dream, but July will be here before we know it.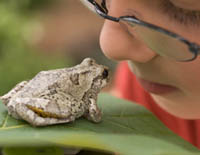 A summer science program can be the start of a lifelong interest and an enthusiasm about science that can continue into the school year.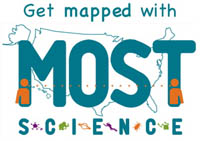 Science Program Leaders and Directors: The MOST-Science project needs your help! The nationwide research study is taking a comprehensive look at youth science opportunities that take place outside of school. Visit the MOST-Science website to learn more.
While lazy, carefree days can allow kids to relax and use their imagination, time spent at camp, especially a science-based camp or program, can expand their horizons in wonderful ways. Plus, they may have so much fun that they won't even realize they are learning.

Science Camp Can Be a Life-Changing Experience
The words "summer science camp" may conjure up visions of chemistry labs, but remember, science is everywhere around us. From oceanography to robotics, food science, and even roller coaster physics, summer science camp can take a child just about anywhere!
Depending on where you live, summer camp choices can be overwhelming: arts, academics, sports, or just plain ol' fun-in-the-sun. What should you and your child choose? To learn why time spent in a summer science program is a great idea, see What is a Science Camp and How to Choose, part of the Science Buddies Summer Science Camp Resource.
Also, don't miss our story about a teen whose passion for robotics started with hands-on fun at a summer camp when he was an elementary school student. Today, he's taking on even more exciting challenges—and helping inspire others! What might your child be inspired to do after a week at a science camp?

Finding the Right Camp for Your Child
To find a great science camp, talk with teachers and other parents. First-hand experience can be invaluable in knowing what a particular camp is really all about. Also be sure to check our online listings in the Find a Summer Science Camp section for camps and programs in your area. (Camp directors, you can submit your camp information to our directory by completing our Summer Science Camp listing form.)
Summer should be a time of fun, growth, and discovery for kids. Science camp can deliver it all in one package!

Categories:
---
Nithin Tumma, a previous student mentor at Science Buddies, wins Intel Science Talent Search for cancer research project.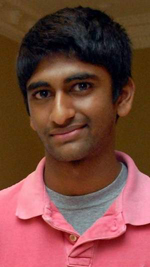 Nithin Tumma, winner of this year's Intel Science Talent Search
Each year, thousands of students complete science projects and participate in science fairs around the country—and around the world. With the national spotlight on science, technology, engineering, and math (STEM) education fueled by the
Educate to Innovate
campaign,
Change the Equation
, and the
Google Science Fair
, now in its second year, the science fair scene is evolving, but there are two competitions in the U. S. that stand among all others as pinnacles of science success: the
Intel Science Talent Search
(STS) and the
Intel International Science and Engineering Fair
(ISEF).
The winners of this year's Intel Science Talent Search were announced last week, and Science Buddies was thrilled to learn that the top award went to Nithin Tumma, a senior at Port Huron Northern High School in Port Huron, Michigan. There were cheers all around when we heard the news because Nithin volunteered at Science Buddies as a high school mentor in our Ask an Expert forum last year and won the Craig Sander Outstanding Mentor Award for his contributions.

Advanced Student Science
Nithin's project for this year's Intel Science Talent Search deals with slowing the growth of breast cancer cells, a step which may aid in treating the disease. "I studied protein interactions during the progression of leukemia and breast cancer," explains Nithin, "and discovered possible therapeutic targets to slow the growth and spreading of the cancers."

His project built upon research he began working on last summer at Stony Brook University as a Simons Fellow. Prior to his Stony Brook fellowship, Nithin was a finalist at ISEF three years in a rows and won Best of Category and first place honors in the Cellular and Molecular Biology category last year for his project, "Identifying Novel Mechanisms of Cytochrome-P450 2E1 Regulation," a study of the ways in which insulin or metformin (two drugs commonly used to treat Type 2 diabetes) alters Cyp2E1, a liver enzyme that helps eliminate carcinogens.
In a letter Nithin wrote last year after his ISEF success, he put his own cumulative science fair experience in perspective. "Science fairs provide an opportunity to experience learning on a different level, a hands on approach that helps develop a deep, true understanding of subject matter. The topics that I know the most about are the topics that I have spent time researching, from global warming in seventh grade to the connections between diabetes and liver cancer, my current study."
This year, he adds breast cancer to the list of topics in which he has immersed himself with advanced student science projects and joins an elite group of young scientists who have been named finalists and winners of the Intel Science Talent Search.
"When I heard, I was totally taken aback," says Nithin. "I had no idea that I would win, and I truly think that any of the 40 kids just as easily could have taken home the first prize. At first I was shocked, then elated as it started to sink in."

Commitment to Science
While community service is increasingly valued among high school students (and incoming student admissions boards), not all students engaged in advanced research and preparing for top-level competition have time for one in-depth community project, much less several. Nithin has devoted time and energy to fostering science education in his community, to volunteering at Science Buddies, and to restoring historical and cultural landmarks as part of his work with the Port Huron Museum.
Passionate about science and the importance of high school science, Nithin didn't sit quietly when his local science fair disbanded due to funding and participation issues. Wanting to encourage advanced science activity at the student level—and hoping to foster interest in science among middle school students—Nithin started a science club at a local middle school. The club meets twice a month, beginning at the start of the school year, and encourages students to work on year-long science projects. In its first year, Nithin was excited to find that he had tapped into a wealth of interest in science. Students wanted an avenue for pursuing in-depth research and showcasing it at a fair. "We ended up having about 45 projects to present at a district science fair that I help set up," says Nithin.
He credits mentoring at Science Buddies as a student Expert in the Ask an Expert volunteer program with helping him recognize and understand the "teacher" within him. His experience at Ask an Expert, he says, also helped him better articulate science—both his own and scientific concepts he spent time explaining in answering questions from other students.

A Glimpse at Tomorrow
In an announcement of the winners issued by Intel, Wendy Hawkins asks... which of the 40 finalists from this years STS will go on to someday win a Nobel Prize? With the kind of talent, research, and dedication demonstrated by Nithin and other STS finalists this year, it is a question of merit and one supported by the growing list of past STS participants who have gone on to win Nobel Prizes. It's an impressive group. As Hawkins wrote: "We do know that the 40 finalists assembled here this week are well on their way to becoming science game changers. They are talented, brilliant, passionate, and they are able to communicate that passion and the science they care so deeply about to others in terms we can all understand—a necessary talent for an aspiring scientist."
We at Science Buddies are proud to have young scientists like Nithin as part of our team of volunteers!
Categories:
---
Jackie, a tenth grade student and avid Girl Scout, is on a dual-headed quest to spark excitement about science in middle school students—and to earn the Girl Scouts' highest award.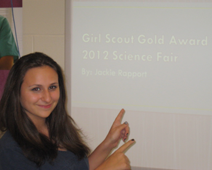 Jackie Rapport (pictured above) presented her plan for a county-wide science fair to her school's advisory board and to the Girl Scout Council. To read about other inspiring student and teacher science project successes, visit the Science Buddies in Action page!
When you think of
Girl Scouts
, you may immediately think of favorite cookies from yearly cookie sales, or maybe the familiar green uniform and patch-emblazoned sashes come to mind, a visual mark both of membership and of commitment. While cookie sales and badges are hallmarks of the organization, for many young women, being a Girl Scout is an important and formative activity, one that often begins in elementary school and continues for many years. Part social and part social responsibility, Girl Scouts enjoy the camaraderie of being part of a group and, at the same time, they engage in a variety of activities and challenges that help build confidence, self-esteem, leadership skills, and social awareness. With "Be prepared" as their motto and "Do a good turn daily" as their slogan, the Girl Scout organization and experience encourages young women to make positive contributions to society. It's been their mission since the founding in 1912, and with a membership of more than 3.2 million, the Girl Scouts are making a difference in communities around the world.
For Girl Scouts who continue throughout their high school years, the quest to earn a Gold Award, the Girl Scouts' highest honor, presents a wonderful opportunity for senior scouts to channel leadership, personal passion, and social commitment into a community issue.

Meeting a Community Need
The journey to a Gold Award begins with a scout identifying a community issue that she cares about and then finding a way to approach that issue to make a positive contribution and a difference. Previous scouts have received the Gold Award for projects ranging from a public service announcement campaign designed to increase awareness of teen suicide to a local environmental restoration and conservation project that aimed to protect a rare species of salamander.
For Jackie Rapport, a tenth grade student in New Jersey, the path to a possible Gold Award took root in her love of science. Joining what has become a national campaign to increase science literacy among U.S. students, Jackie set out to create a science fair for 6th-8th graders in her area.

Why Start Another Science Fair?
"I'm very interested in science, and I wanted to do a Gold Project for Girl Scouts," explains Jackie. "I became aware that U.S. students are not being prepared for careers in science, engineering, and math, and that the President has challenged us to increase interest in science in young people." A student at the Health Science Academy (HSA), Jackie wanted to find a way to share her enthusiasm for science and science careers.
In the idea of a local science fair, she saw a perfect opportunity to meet the requirements for a Gold Project, a project for which a minimum of 80 hours of work is required, and to invest in a project she would enjoy and find personally rewarding. "Creating a county-wide science fair was a perfect opportunity to combine all of my goals," says Jackie.
Jackie participated in a science fair as a sixth grade student. While the fair was not judged, the experience—and the concept of a science fair—left an impression on her. She believes science fairs are important for students on many levels. "A science fair gives students the opportunity to become more immersed in science and [to] realize the different aspects that it takes to create a project," says Jackie. But participating in a science fair may offer other benefits as well. A science fair "helps students learn the scientific method, but also helps students develop communication skills, math skills, reading comprehension, time management, and ethics," Jackie adds.
Jackie's school, the Health Science Academy, is a new, public, college-preparatory high school, similar to other high schools in the area, but with one marked difference. Jackie's school specializes in health science.The school, run by Mercer County Technical Schools, is in its second formative year and currently consists of grades nine and ten. Grades eleven and twelve will be added over the next two years, with Jackie's class being the first graduating senior class.
"It is a small school of students interested in pursuing careers in medicine or health fields," explains Jackie, "so most students here know the importance of science." But Jackie realizes that not all students are as tuned in to science as her classmates at HSA. She hopes her science fair will spark interest in science among younger local students, a passion for science that may put them on a path to a science career.

Organizing a New Fair is Big Project
As Jackie has discovered, planning a science fair from the ground up is no small undertaking. From getting support and buy-in from her own school and approval from the Girl Scout Council to generating interest among students at local schools, setting up and running an information website, handling the planning logistics for the actual event, and procuring judges, organizing a science fair requires excellent time management skills, meticulous attention to detail, and unwavering commitment to the project.
The process can be daunting, but Science Buddies has a wealth of planning resources for fair coordinators, materials designed to help with every step of the planning process, from the initial overview to judging rubrics for use at the fair. According to Jackie, Science Buddies resources, including A Guide to Planning a Science Fair, were a "great first step" and gave her a concrete place from which to begin. The guide's comprehensive look at what is involved in creating and running a fair helped Jackie visualize her science fair in terms of the "big picture" and enabled her to create a step-by-step plan of action.
For Jackie, Science Buddies materials served as both a guide and a catalyst. Seeing the process broken down into concrete and actionable steps gave her confidence and encouraged her about the feasibility of starting a science fair as a Gold Project. "Science Buddies resources helped me make the decision to have a science fair," says Jackie. "The [Science Buddies website] stresses the value of science fairs and helped me realize that it would be possible for me to create one."
With the idea of creating a local fair in place, and with Science Buddies resources on hand to aid in planning, Jackie moved on to the next phase: getting approval and local support. "My next step was to develop a proposal for Girl Scouts and to get approval from my mentor, advisor, council, and school. The Girl Scout Gold process was extensive," explains Jackie. "I had to outline my project, plans, budget, and more. Then, I had to present and defend the project before getting approved."
For a tenth grader, the planning stages required an immense amount of work, outside of regular coursework and activities. Deciding to have a science fair was only the beginning of Jackie's Gold Award journey. With a blueprint for the fair in place—and approval for the project from the Girl Scout Council—the rest of the work involved began in earnest.


The Value of Community Involvement
While Jackie is spearheading the science fair, organizing a fair requires the support and involvement of a number of people in the community. According to Jackie, the teachers and administration at her school have been supportive of her Gold Award project. "My principal, Lucille Jones, [has been] instrumental," says Jackie, noting that the principal helped arrange for a local community college to host the awards ceremony this spring. "My school advisor for the project, Ron Tarchichi, is my microbiology teacher and the school's Vice Principal," continues Jackie. "He gave me insights in developing my proposal." She goes on to list the contributions of other individual teachers, some of whom have agreed to help as judges, others to whom she has turned for advice and support. Jackie has also received help from other students, parents, and even Boy Scouts in the area. In addition to support from her school and community, Jackie acknowledges the support of her Girl Scout troop, 71452, and, in particular, Cathi Macheda, the leader of Jackie's troop and project mentor for her Gold Award initiative.

Jackie views the fair as one "for students by students" and has spent time getting her classmates excited about the fair and recruiting them into volunteer roles. For example, while she has secured a line-up of judges comprised of professionals and experts in health, science, and education, each group of judges will also include a tenth grade student from her school. She hopes that being a part of the fair in this way will serve as a learning opportunity for her classmates as well as encourage social responsibility among her peers.

Supporting Science at the Middle School Level
For Jackie, holding a fair targeted for middle school students is especially important because she believes students in grades six, seven, and eight are just beginning to consider their careers. As they also evaluate their options for high school, Jackie hopes to inspire interest for her school and for the sciences through the fair.
There are other science fairs in the area, including the Mercer Science and Engineering Fair, an ISEF-affiliated fair. Jackie's county-wide science fair will give students another opportunity to exhibit their science projects. Because her fair will take place after many of the local fairs, Jackie hopes students will take advantage of the timing to revise or correct problems that surfaced in a project exhibited at a local fair. Entering her fair offers students a second chance and another chance to win.
Jackie believes the idea of entering multiple fairs is advantageous for students. "Students will get more mileage from their projects," she says, "have more chances to win prizes and be acknowledged, and also have a chance to revise and improve their projects that may not have won in other fairs."


Gold-Level Effort
Many first-time science fair coordinators have found support at Science Buddies, but Jackie may be the first student that has used these materials to establish a fledgling science fair. When she emailed Science Buddies in August, she told us: "I am Jackie Rapport, a 10th grader, who is NOT doing a science fair project. Instead, I am creating a county-wide science fair for 6th through 8th graders, involving hundreds of students from dozens of public and private schools in Mercer County."
Jackie's initiative, determination, and self-motivation immediately caught our attention, and we have checked in with over the course of the year as she moved closer and closer to the fair's date. Her enthusiasm for her project has not wavered.
We hope Jackie's fair draws submissions from a number of local students and that the time and effort she's invested in helping support local science education results in a wonderful first showing for this new science fair. Jackie's fair is scheduled for April 28, 2012. To learn more about the fair, visit Jackie's fair website: www.sciencefair4all.webs.com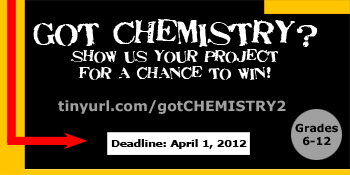 Science Buddies encourages students to look for additional fairs, competitions, contests, they can enter—or special awards for which their projects may be eligible. Students in grades 6-12 who completed a food sciences, biotechnology, or chemistry project this year are invited to submit their projects for the Rosalind Franklin Chemistry Contest, sponsored by Science Buddies and the Astellas USA Foundation.
Categories:
---
The project display board for a science project may be the last step before the fair, but don't underestimate its importance. Your display board may be one of hundreds on display. You want to make sure it summarizes your project and invites a viewer to stop and take a minute to learn more about your project, research, and conclusions.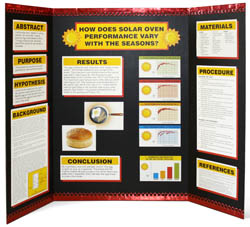 Creating a successful project display board takes time, but it's an important step! Our tips, tricks, and techniques help guide you through the process.
Wander the halls during a school science fair, or tour a local fair during public viewing hours, and you will see a range of project display boards. Most of them share a few basic parameters. For example, most use a tri-fold display board. Most will be the same, standard size. There are similarities, but what appears
on
the individual boards, and how students have chosen to showcase and summarize their science projects, visually, may run the gamut. Some will stand out for their crisp, clean, well-planned execution; some would benefit from a bit of design savvy; some will clearly suffer from a common "end of project" syndrome:
too little time invested in the process
.

The End is in Sight
Some students really enjoy the visual aspect of creating a display board. But for others, the project display board is not the most fun part of the science project process. It's certainly not the same as experimenting in the lab or testing electronics or physics projects in the garage. But the biggest factor working against the project display board for some students is that its construction mostly takes place at the end of the process. There's been hard work and testing involved, maybe spanning many days or weeks. Students may want to be "done" with the process, and yet there is one more step. It's a final step, but it's an extremely important step. When a student creates a project display board, she is putting together a visual representation of her entire project to share with an audience.

Highlighting Hard Work
One thing students should keep in mind is that a stunning and scientifically sound project, even a breakthrough one, needs to be supported by a compelling project display board. The "full package" mentality counts.
It makes sense, right? The display board is the first impression of your project that attendees will see. It is the chance they get to, in a nutshell, understand what question you asked, what hypothesis you proposed, and how things turned out. If they're captured by the combination of the board and the science it conveys, they might stop to ask questions, learn more, and further evaluate what you've done. They might notice you and your project. If the board lacks the design savvy necessary to garner that attention, you may find that you've lost out, in the end, simply because you didn't do the project and its results visual justice.
Sandra Slutz, Lead Staff Scientist at Science Buddies, has frequently served as a judge at local and national science fairs, including ISEF. She agrees that a poor board can spell disaster. "The whole point of a display board is to showcase your project," says Slutz. "The goal is to communicate clearly, efficiently, and precisely what you wanted to investigate, how you investigated it, what your results were, and your interpretation of those results. You can have the cleverest, interesting, and important research, but if you fail to communicate that because your board is incomplete, poorly organized, or hard to read, then you won't walk away with the first place prize."
With the importance of the project display board so clear, why do so many boards fall short of the mark? Many factors come into play. For some students, there's a lack of understanding about what makes a display board effective. For others, there's a lack of time. Whether they wait too late in the process to begin the board, or whether they simply fail to put in enough time to do a good job, rushing the process and cutting corners rarely results in a winning board.

Better Display Boards
Science Buddies has a full section of Project Display Board resources, suggestions, tips, tricks, and examples. Before you create your display board, you should review all of these pages so that you have a good idea of what you want to accomplish with your board—and how best to approach the process. Every student can create a solid display board if they keep certain guidelines in mind:

Take Pride In Your Science Project By Taking Time with Your Display Board
Take care in creating your project display board! You worked hard on the project, and you want to share your results with others. To do so effectively, you'll have to draw them in. Reviewing our resources, planning ahead, and remembering that the final step in the process can be the make-or-break step, can help make the time you spend working on your project display board both efficient and effective.
In the end, there's a bit of a trick to the process... your board has to be good enough and well-designed enough that the board itself is not what stands out—the science does. Says Slutz, "People always want to know 'what is the best board you've seen?' The truth is, I have no idea. I can give you a long list of awful ones! Ones where I couldn't read the text because the font was too difficult to read, or the display was covered in so many extra decorations that I couldn't find the information I was looking for, or the board was so tall that half of the sections were above my head, and I couldn't see them. The truth is, the best display boards I forget about, and instead I remember something far more exciting to me—the scienceonthe board. And really, that's the whole point."

Elmer's Products Inc. is the official classroom sponsor of Science Buddies. For a full range of display boards and adhesives that can help as students get ready to showcase their science projects, visit Elmer's!

Categories:
---
A plane designed by John Collins set a new world record last week. Thrown by former football quarterback Joe Ayoob, the plane flew 226 feet, 10 inches in an indoor hangar on the McClellan Air Force Base, breaking the previous record by more than 19 feet!

Paper Planes
Folding paper airplanes is an age-old and ageless pastime. How many planes does the average person fold in a lifetime? How many have you folded? Probably more than you can count!
While not everyone can fold or remember the intricate steps involved in folding a paper crane, most people have, at one time or another, grabbed a sheet of paper and folded an airplane. Whether the plane is a classic design with speed and distance in mind or a stunt or trick plane, there is that moment when you give the bottom edge one last crease, hold it up, and throw it across the room. Like riding a bike, once you know how to fold a paper dart, you'll probably always be able to fold one. But how far can a paper dart fly? What kind of throw works best? How do design variations affect flight? What's the best paper for the longest flight? What size paper should you use? These are all great questions to ask, and they are questions students can explore in fun, flight-based science projects!
Students interested in investigating the aerodynamics of paper airplanes may enjoy the following projects:
Parents/educators: these projects can be great investigations to do with kids at home or after school!

Categories:
---
If you did a chemistry project this year (that includes food sciences and biotech), you can enter your project in the Rosalind Franklin Chemistry Contest for a chance to win a cash award. You've already done the work, now it's time to show it off!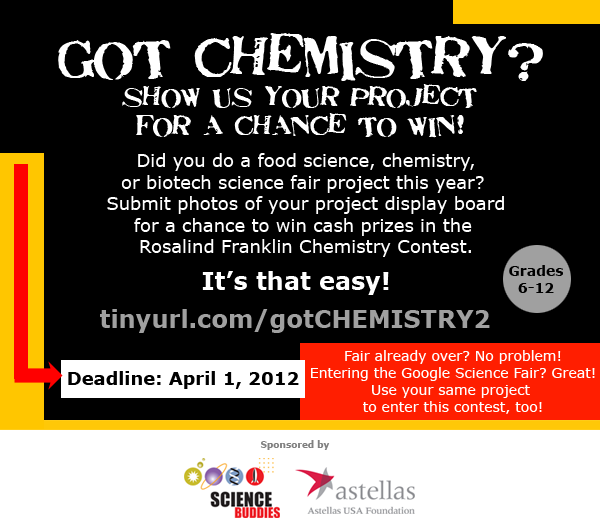 Teachers! Please use this handout to distribute to students (or at local fairs) to encourage students to enter.

Categories:
---
By Kim Mullin
Sky gazers will find the night skies especially rewarding in coming days.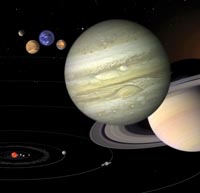 Five planets can be viewed at various times without a telescope, but catching them all in the same night is rare! If you're interested in a closer look at Mercury, NASA is holding an online chat on Monday, March 5.
The night sky is offering up a rare show this week: five planets so bright that you can see them with the naked eye! Also for your viewing pleasure, Earth's moon will stay high in the sky several hours before setting, and two of the brightest stars, Sirius and Canopus, will each be at their highest point in the sky during 2012. With a lineup like that, it is a great time to head outdoors and try your hand at astronomy. February 28 through March 7 will offer the best views.

Five Bright Planets Make Their Appearance
It has been eight years since Mercury, Venus, Mars, Jupiter, and Saturn have all been visible on the same night, although they won't all appear in the same place or at the same time. Mars, Mercury, Jupiter, and Venus all appear shortly (between a half hour and an hour) after sunset, but Saturn keeps late hours, not appearing until midnight. For diagrams and more directions to help you spot these planets, see National Geographic's "See 5 Bright Planets in Night Sky--First Time in 8 Years."

Sirius, Canopus, and the Moon Hang High in the Sky
While you are outside, also look for Sirius and Canopus. They are visible from Earth every night, and Sirius is the brightest star in the sky. Canopus is the next most bright, although to see Canopus you must be at a latitude south of Los Angeles. Both stars will appear higher in the sky this week than at any other time this year. To find them, you may need a guide to the stars, an app like the popular Star Walk, or help from someone with a little experience stargazing.
If you have a set of binoculars, you may also want to take some time to study the moon's surface a little closer. During this period, the moon will be in its waxing gibbous phase. "Gibbous" means that the part we can see is larger than the part we can't see. The moon will also stay high in the sky for several hours before setting.

Discover More at Science Buddies
Our universe is amazing! Explore it with these introductory Science Buddies project ideas:
Categories:
---