Awesome Summer Science Experiments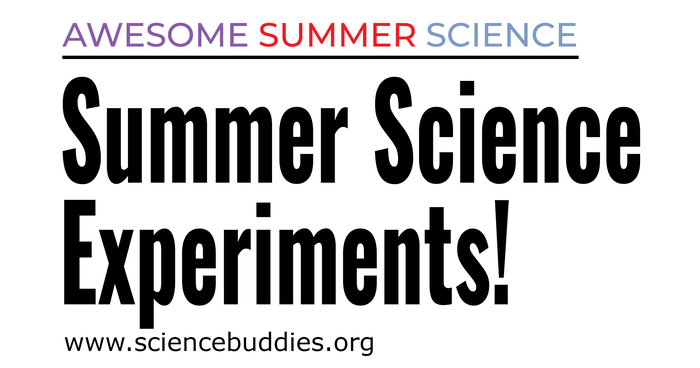 From the Vault!: This summer science series is from 2021 and features ten free weeks of Awesome Summer Science projects and experiments for kids to do at home, in a summer program, or in a formal learning environment.
Ten Weeks of Awesome Summer Science Experiments!
For many families, summer days leave kids with lots of freeform time to fill! Right alongside arts and crafts, it can be easy to explore science and engineering! Hands-on STEM is a great way for kids to unplug and make, build, experiment, and explore.
Each week this summer, we will post a set of Awesome Summer Science Experiments on a fun theme. These activities have been hand-picked for engagement factor, easy-to-find materials, and accessibility for a wide range of ages. Plus, many of these activities are ones kids can do on their own or with minimal assistance! In addition to a short set of featured activities, each week contains video demonstrations, read-along suggestions, and more!
Bookmark this page for easy access to our full summer lineup. You can jump in at any time! Start with Week 1 and go straight through or pick a theme of interest to your kids and go from there.
Our Awesome Summer Science Experiments are fun! Kids may not even realize they are learning about science and engineering while they do these activities.
More Science Experiments!
For even more engaging hands-on science experiments, see the Science Experiments page.
Categories:
You Might Also Enjoy These Related Posts:
Explore Our Science Videos
Model the Size of a Virus
Candy Chromatography: What Colors Are in Your Candy? | Science Project
Junkbots Lesson Plan Introduction