March Madness Basketball Science Projects
As college basketball prepares for the March Madness spring championship, students can investigate basketball science and the math and physics behind hoops success.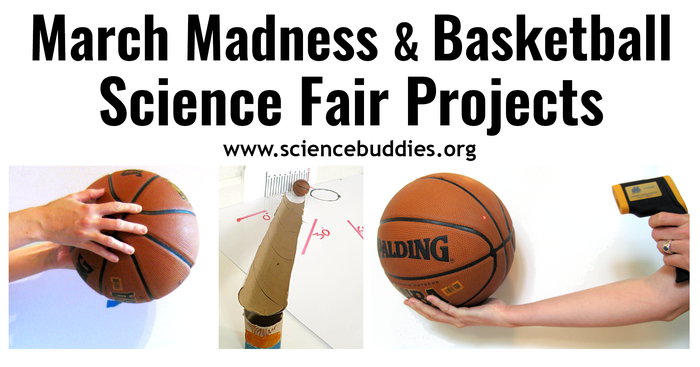 March Madness Sports Science
Great hands-on sports science projects help students explore science, physics, and math principles at work in the sports they love to play and watch. When it comes to basketball and March Madness, students can bounce through physics experiments related to dribbling, the trajectory of a basketball shot, the angles involved in successful bank shots, and more.
March Madness is a single-elimination tournament for NCAA Division I basketball teams. Sixty-eight teams will ultimately be reduced to the Sweet Sixteen and then again to the Final Four before the final playoff game.
Basketball and Court Science Experiments
Students who love basketball can hit the courts with these hands-on sports science experiments and science fair projects:
More Sports Science Projects
For other sports science connections, see the following STEM collections for student science projects and science fair:
Categories:
You Might Also Enjoy These Related Posts:
Explore Our Science Videos
Slippery Slopes - STEM activity
Explore the Wet Sand Effect – STEM activity
Video: Paper Airplane Launcher