Star Wars STEM Activities for May the 4th Be With You Science
May the 4th be with you! Tie simple science explorations in with Star Wars for Star Wars Day. Great STEM ideas for the classroom or for family science with kids at home. Connect favorite characters, epic movie scenes, Star Wars lore, and more with hands-on learning!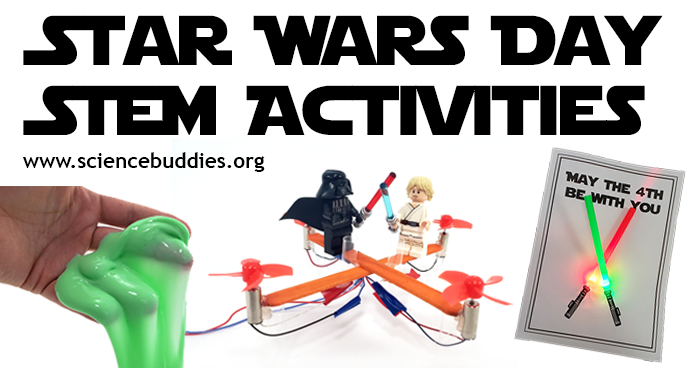 May the 4th Be with You (AKA Star Wars Day)
May 4th is a day of epic proportions for Star Wars fans. Echoing the popular movie line, the day is celebrated as May the 4th Be with You Day... (you know, the "force"). It's also known as Star Wars Day.
In the name of intergalactic, pop culture fun, we have a list of easy STEM connections you can make to turn everyday science learning into Star Wars-infused fun.
21 Science Activities with a Star Wars Spin
Making Science Fun
There are all kinds of holidays celebrated throughout the year, including pop culture-inspired days like Star Wars Day and Mario Day. With a little bit of planning and creative thinking, special days on the calendar can often be connected to science inquiry for unexpected classroom or family fun.
Bookmark the STEM Calendar to make connections in science class all year long!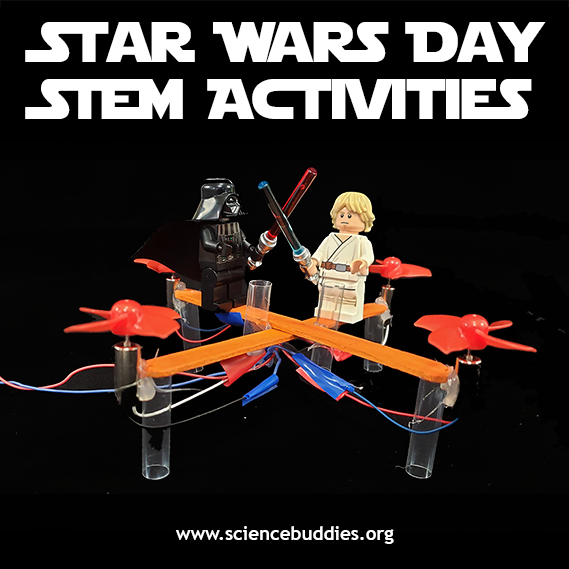 Categories:
You Might Also Enjoy These Related Posts:
Explore Our Science Videos
How to Make Popping Boba: The Science of Spherification
Build a Submarine -STEM activity