Bird Science: Weekly Science Project Idea and Home Science Activity Spotlight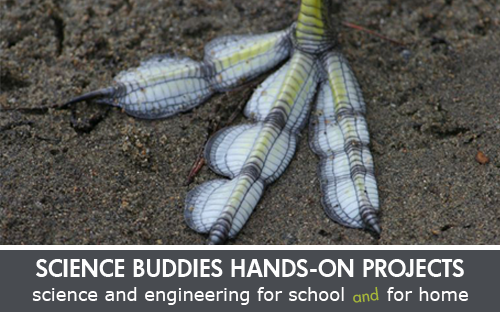 In this week's spotlight: a pair of zoology science projects that encourage families and students to use their observation skills to learn more about birds. What can you deduce about a bird's lifestyle or habitat by looking at its feet? More than you might think! Both the independent science project and the family science version guide students in an engaging bird feet scavenger hunt. The closer you look, the better, so pack a picnic lunch and head to a nearby park or pond for some bird watching! How many different types of bird feet will you spot?
Categories:
You Might Also Enjoy These Related Posts:
Explore Our Science Videos
How to Make Great Rock Candy – STEM activity
Can You Drink From a Really Long Straw?
3D Printing with Icing (no 3D printer required!)