5 Fizzing, Foaming, and Bubbling Science Projects!
Get a reaction from students when you add these fizzy, foaming, fun projects to science class!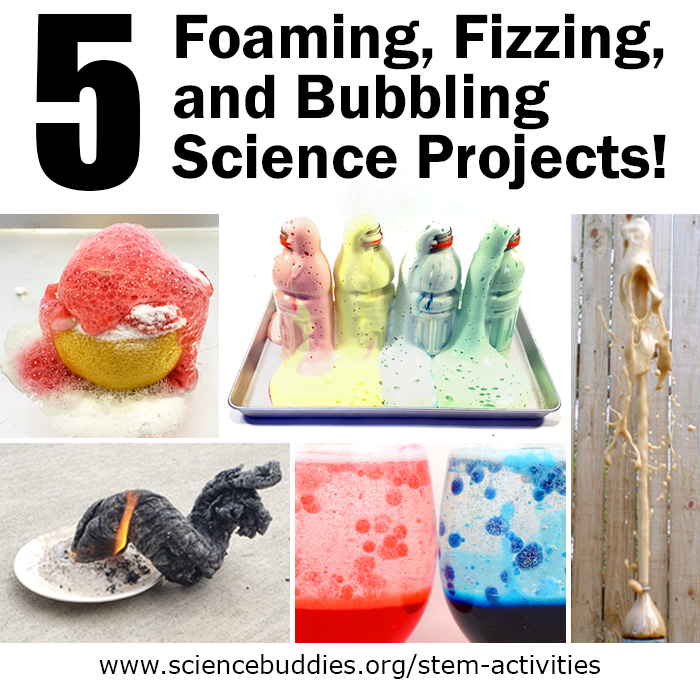 Five Foaming, Fizzing, and Bubbling Science Projects! www.sciencebuddies.org/stem-activities
All five of these hands-on science activities involve a chemical or physical reaction that is simple to trigger and a lot of fun to watch! Try one of these STEM projects to shake things up with projects that fizz, foam, or bubble!
Share Your Science Buddies Story!
Have you used a science project, STEM activity, or Lesson Plan from Science Buddies in your class or program? We would love to hear your story! Email us at scibuddy@sciencebuddies.org and tell us how you use Science Buddies with students.
Categories:
You Might Also Enjoy These Related Posts:
Explore Our Science Videos
The First Cartoon: Make Your Own Thaumatrope!
Liquid Density Column – STEM Activity
Popsicle Stick Paddle Boat