Hands-on with Healthy Choices and Healthier Living
Help students better understand the importance of making healthy choices with science projects and activities that let kids get hands-on with the science behind nutrition, heart health, and healthy living.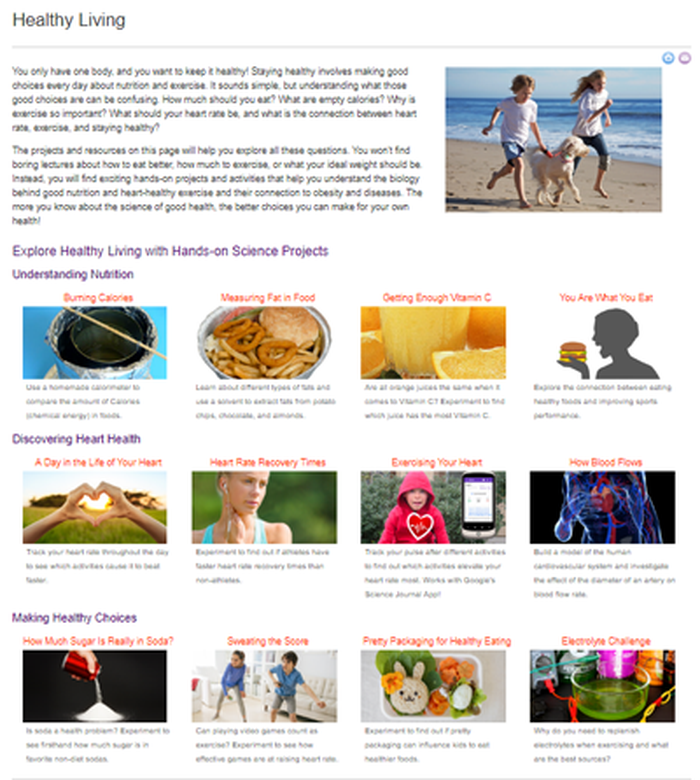 A Growing Problem
According to the Centers for Disease Control and Prevention (CDC), 1 in 6 children in the U.S., meets guidelines for obesity. This statistic translates to 17% of children in the U.S. being at increased risk for health conditions that may be linked to or caused by obesity, including Type 2 Diabetes and heart disease. In addition to physical health risks, obesity may put children at greater risk for social and mental problems.
Reaching Students with Healthy Living Information
Obesity may be related to a number of lifestyle factors, including inactivity, lack of sleep, and food choices. Unfortunately, while the problem is clear, changing behaviors that contribute to obesity is a challenge at any age. For students, approaching the problem is necessarily two-tiered. Because many factors that contribute to childhood obesity are controlled by parents and caregivers, families and caregivers need to be better educated about the risks and presented with viable options and alternatives. But students, too, need to be addressed directly about risks and the importance of lifestyle choices that contribute to weight and overall healthiness.
While students may not be able to bring about change in every dimension of healthy living within their household, sparking student interest and motivating both self-care and an interest in improving nutrition and lifestyle choices among family members is an important approach for educators and health practitioners. As students are made more aware of healthy living factors and risks, they may be more motivated to take steps to change their own habits or diet. Students more aware of the connection between nutrition, exercise, heart health, obesity, and diseases like diabetes may also educate their families and help bring about change across generations.
Lecturing students about healthy living, however, doesn't work.
How do you inspire kids to make healthy food choices, to be more active, and to look at nutritional labels?
Arming kids with science is one way to empower kids, and letting students get hands-on with the science behind the information can make a big difference in how students internalize, synthesize, and respond to information. If they are able to better see and understand the impact of certain choices, students may be better motivated to make personal changes (and advocate for family change).
Healthy Living Science You can See
Science Buddies knows that students learn best by doing and by actively exploring scientific concepts. Thanks to support from Novo Nordisk, Science Buddies has created a new collection of STEM projects, activities, Lesson Plans, Science News, and Science Career information to encourage students to learn more about healthy living, heart health, exercise, and good nutrition.
The new Healthy Living special interest page makes it even easier for students to find relevant projects and materials. Related NGSS-aligned Lesson Plans for teachers can be found on this page. These projects are not just label-looking projects. In each of these projects, students get actively involved experimenting with chemistry, food science, and human biology.
Some of the projects and Lesson Plans highlighted on the Healthy Living page include:
Visit the Healthy Living page to explore the full collection.
Sensitive Subject
Obesity is a word that brings up many stereotypes and assumptions. What students may not realize, however, is that many people are medically considered obese even if they don't match what students think of as obese. Because obesity carries with it tremendous social stigma, talking about obesity with students can be sensitive. This can make it difficult to engage students in conversations about healthy eating and lifestyle discussions and lifestyle change.
The Child and Teen BMI Calculator can be used to help students understand their current BMI. It is important to note that adult BMI calculators should not be used for children and teens.
The projects on the Healthy Living page at Science Buddies encourage kids to learn more about nutrition labels, nutritional needs, heart health, and the ways in which exercise contributes to healthy living. All of this information helps students be more aware of variables related to obesity and disease. Small changes can add up to a much healthier lifestyle!
Related STEM
Students interested in healthy living may also be interested in learning more about diabetes and the science behind blood sugar, carbohydrates, and exercise. See Increasing Awareness about Diabetes with Student STEM Projects for more information.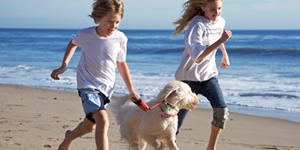 Categories:
You Might Also Enjoy These Related Posts:
Explore Our Science Videos
Liquid Density Column – STEM Activity
Make a Paper Lantern STEM Activity
Vibration & Sound: Make Sprinkles Dance