Looking Back: Science in 2011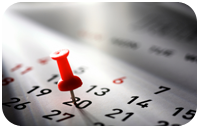 Despite the exacting nature of "science" and the scientist's quest for cut and dried, statistically sound results, science is constantly changing. There are always new questions being asked and new answers being found, engineered, or developed. New research, new findings, new accidents, and new discoveries happen every day. This spirit of "what if" and "what next" and "why not" makes science exciting—and continues to push our understanding of the world around us (and the world we can invent, design, or engineer).
Here are a few of the science stories and headlines from 2011 that stood out for Science Buddies staff members—and ways students can explore the science behind the stories that made some of last year's top science headlines.
"Powerful Quake and Tsunami Devastate Northern Japan": The earthquake and tsunami—and ultimate nuclear plant meltdown—in Japan was one of the year's most devastating disasters. (See National Geographic's pictorial documentary.)


Making connections: Students can explore the powerful ocean sciences phenomenon—and structural engineering considerations related to tsunami planning—in the following Project Ideas:




"Foldit Gamers Solve Riddle of HIV Enzyme within 3 Weeks": Video gamers join forces to crack the code in an online 3D protein simulation game.

Making connections: Students can both learn and use science when playing and designing video games. Our December 2011 newsletter featured Project Ideas for students with an interest in video game design. In addition to creating games that are "fun" to play, students can use gaming and animation as platforms for tackling environmental and social challenges, as demonstrated in these Project Ideas:




"Miniature microscopes capture neurons in action": This updated miniature fluorescence microscope technology is tiny and enables researchers to image neurons without impeding the movement of the specimen being observed.

Making connections: For a better understanding of what this type of technology can help monitor, students can explore the wide-ranging work of neurons in the following Project Ideas:




"Aircraft Carrier-Sized Asteroid Zips Past Earth": A recent "close call" with a giant asteroid seemed like something from sci-fi movies!

Making connections: Students can explore the science behind asteroids (smaller ones!), their impact, and ways to study them in these Project Ideas:




"'Peanut butter medicine' giving hope to Haiti's hungry": Therapeutic medicine offers hope for the malnourished children.

Making connections: Students concerned with global health and access to food can learn more about nutrition and the biology behind the body's use of calories in the following Project Ideas:




"Breakthrough malaria vaccine tantalizingly close": Scientists are close to a malaria vaccine. If they perfect the vaccine it will save the lives of hundreds of thousands of children.

Making connections: Students who want to know more about how vaccines are made can learn more with this Project Idea:




Final NASA Space Shuttle Mission: The launch and landing of Atlantis in July 2011 marked the end of NASA's Space Shuttle program and 30 years of shuttle-based discovery and exploration.

Making connections: Students can learn more about science and technologies involved in building and launching a shuttle (or other object) and can explore emerging technologies for continuing space exploration in these Project Ideas:




"Earth's First Arctic Ozone Hole Recorded": A newly recognized ozone "hole."

Making connections: Students can explore ozone in the atmosphere in the following Project Ideas.




"Artificial Meat 6 Months Away, Hamburger In A Year, Say Scientists": Bioengineered meat alternatives may have 'green' advantages—and a hefty price tag.

Making connections: Students can boost their understanding of cell culture and biochemistry as it relates to the food industry in the following biotechnology Project Idea:




"Habitable Exoplanets Catalogue ranks alien worlds on suitability for life": Astronomers continue the search for exoplanets in 'habitable' zones (zones which would make life on the planet possible). (For more information on the search for exoplanets, see: "NASA Discovers First Earth-Size Planets Beyond Our Solar System.")

Making connections: Students interested in the kinds of sophisticated equipment being used for space observation can learn more in these Project Ideas:




"How the Higgs Boson Could Change the Universe": Definitive results are not in, but news in late 2011 from the Large Hadron Collider suggests proof of the Higgs boson may be in the stars for 2012.

Making connections: Particle collision isn't exactly a backyard science, but with this science Project Idea, students can start to visually explore how subatomic particles, like electrons, can influence a substance's physical properties.

We can't wait to see what 2012 brings—and what connections students can make and explore in their in-class, at-home, and science fair projects!
Categories:
You Might Also Enjoy These Related Posts:
Explore Our Science Videos
Science Buddies: Hand Warmer Chemistry
Candy Snap! Does freezing candy make it more brittle?
Squishy Circuits Classroom Activity Part 1